Antwerp Mapcut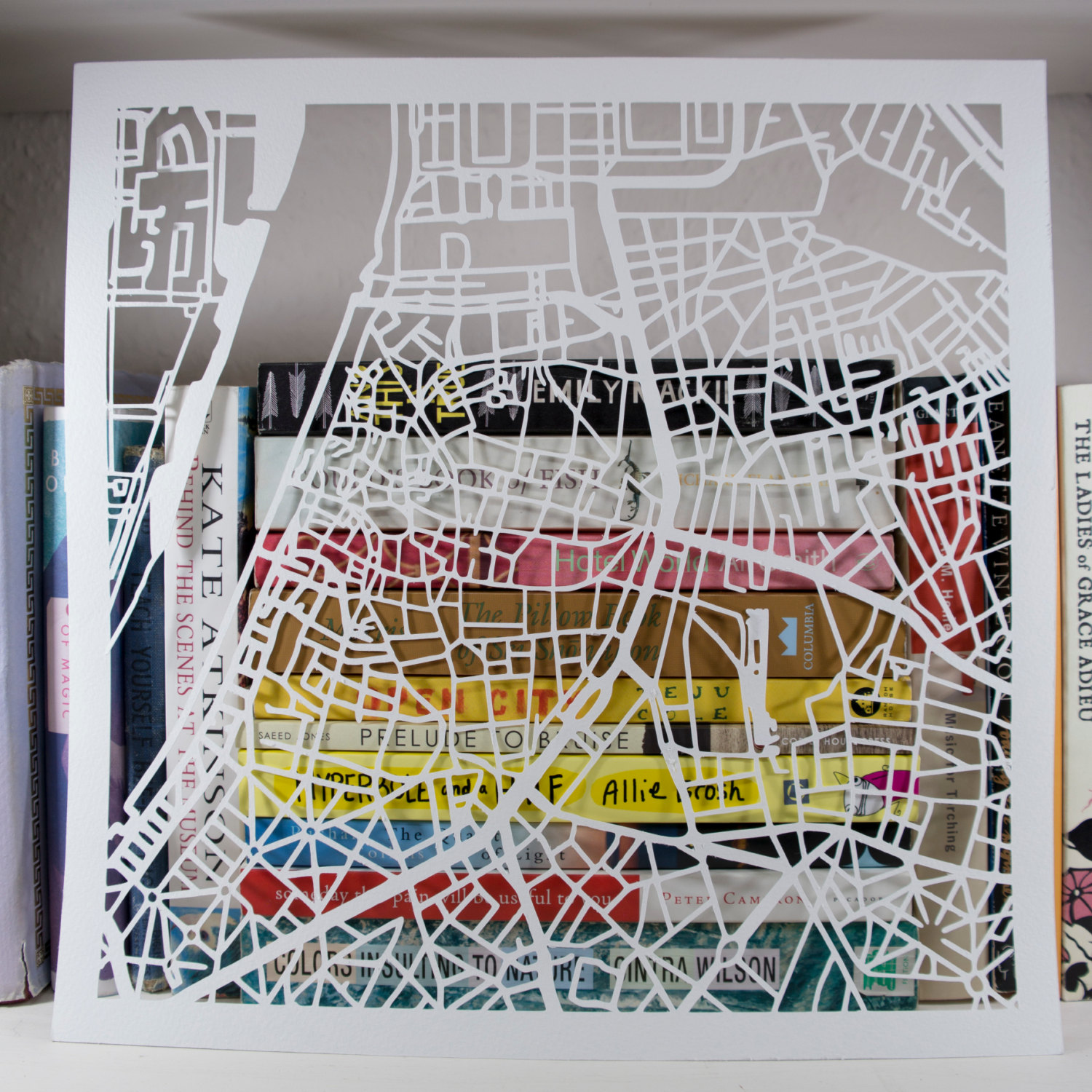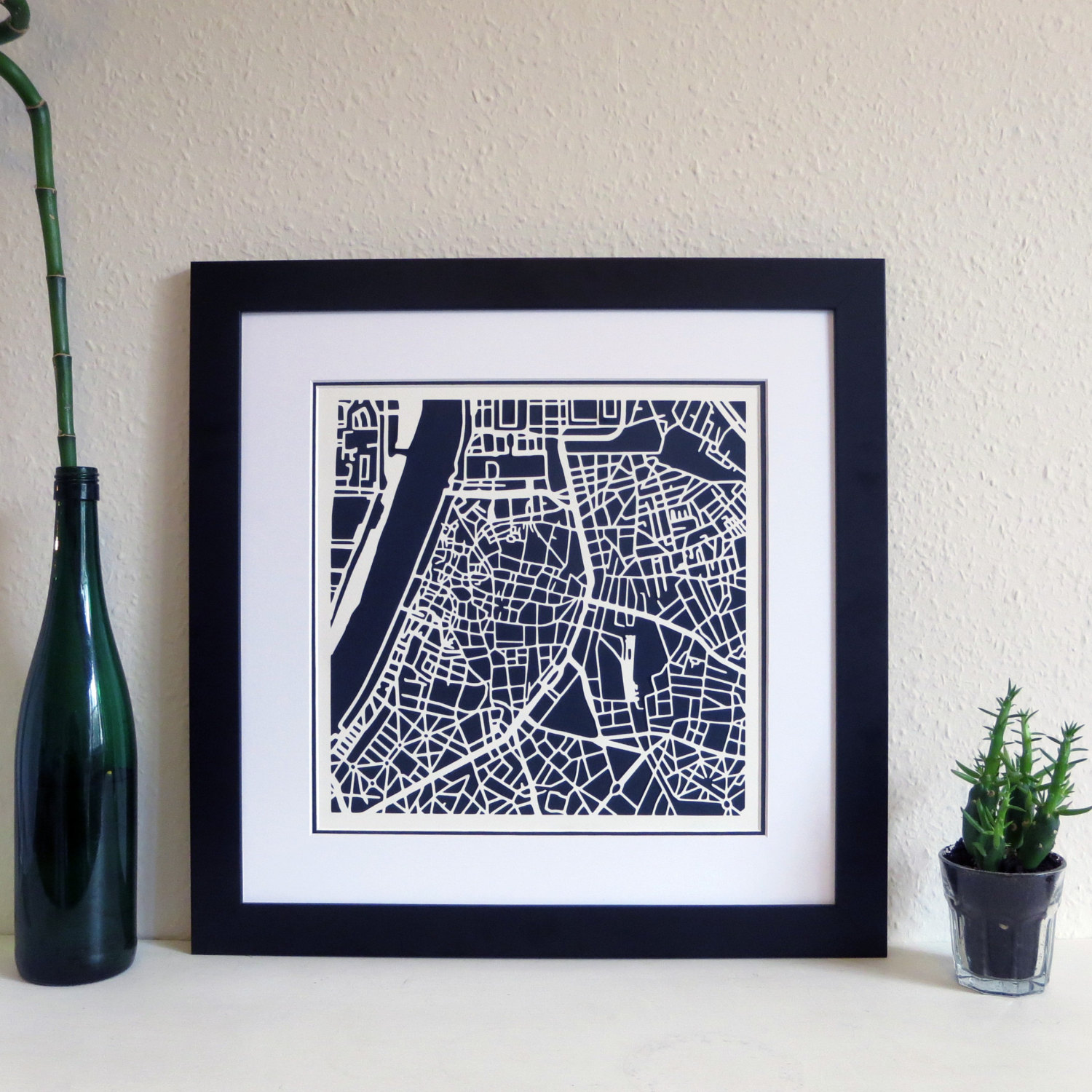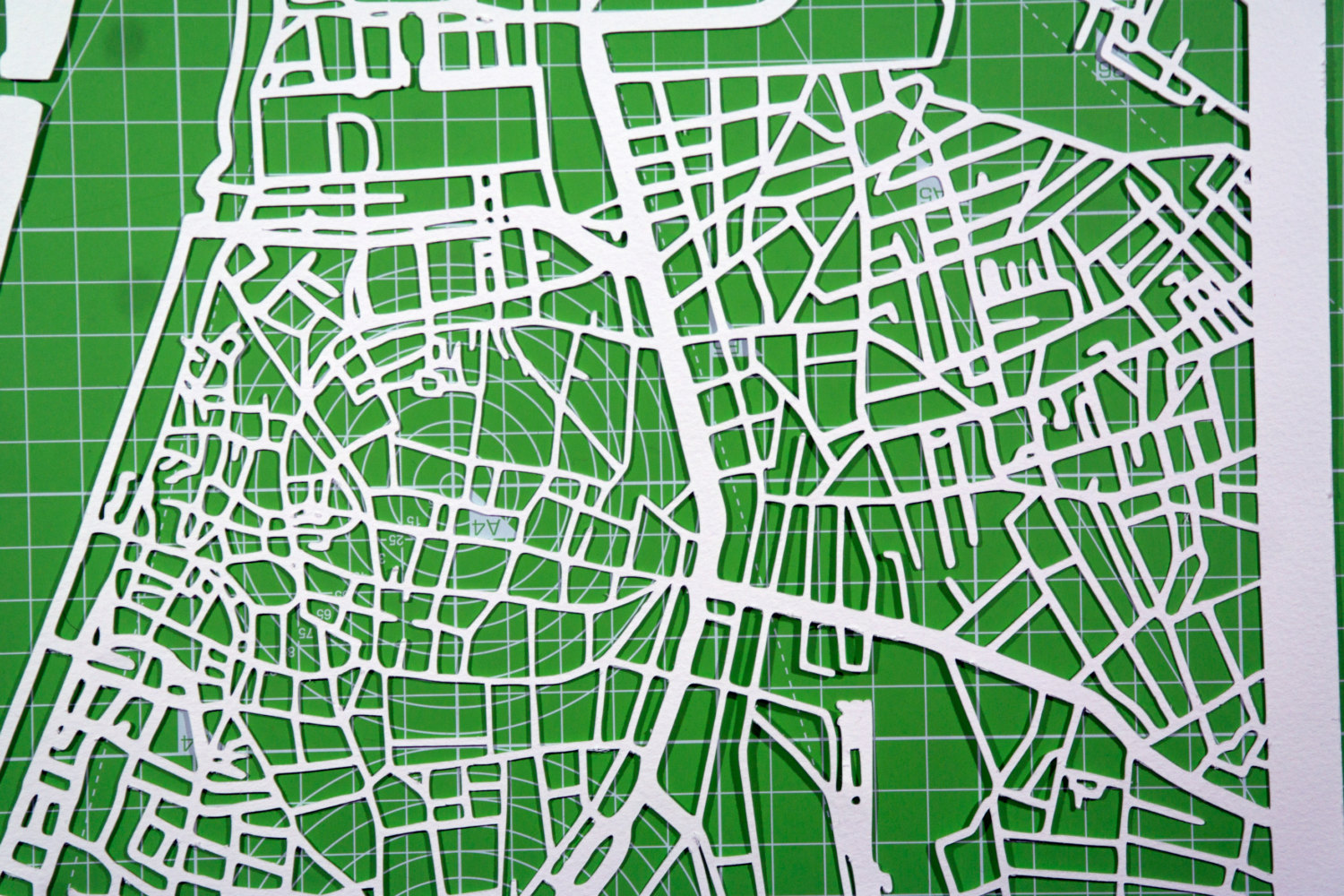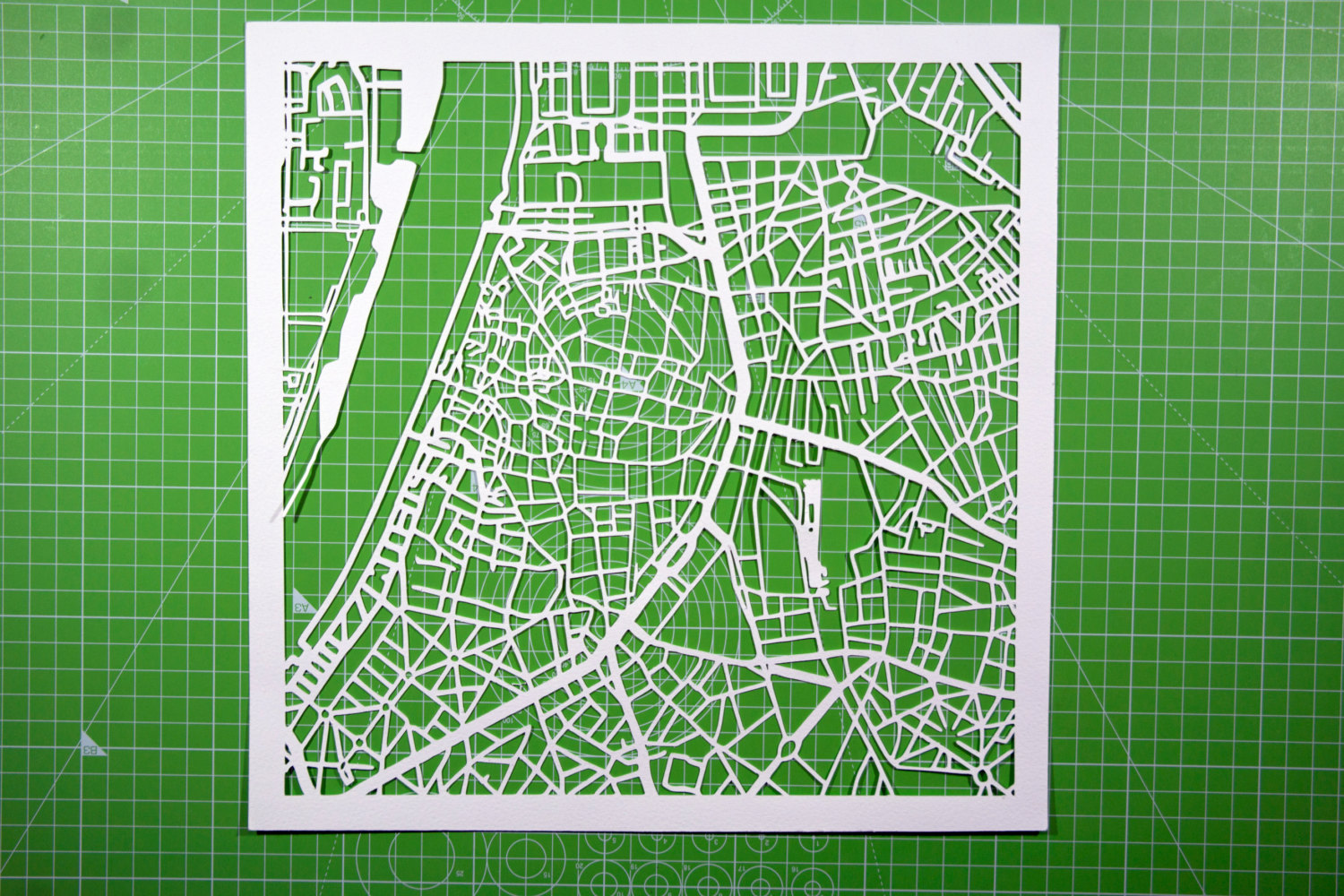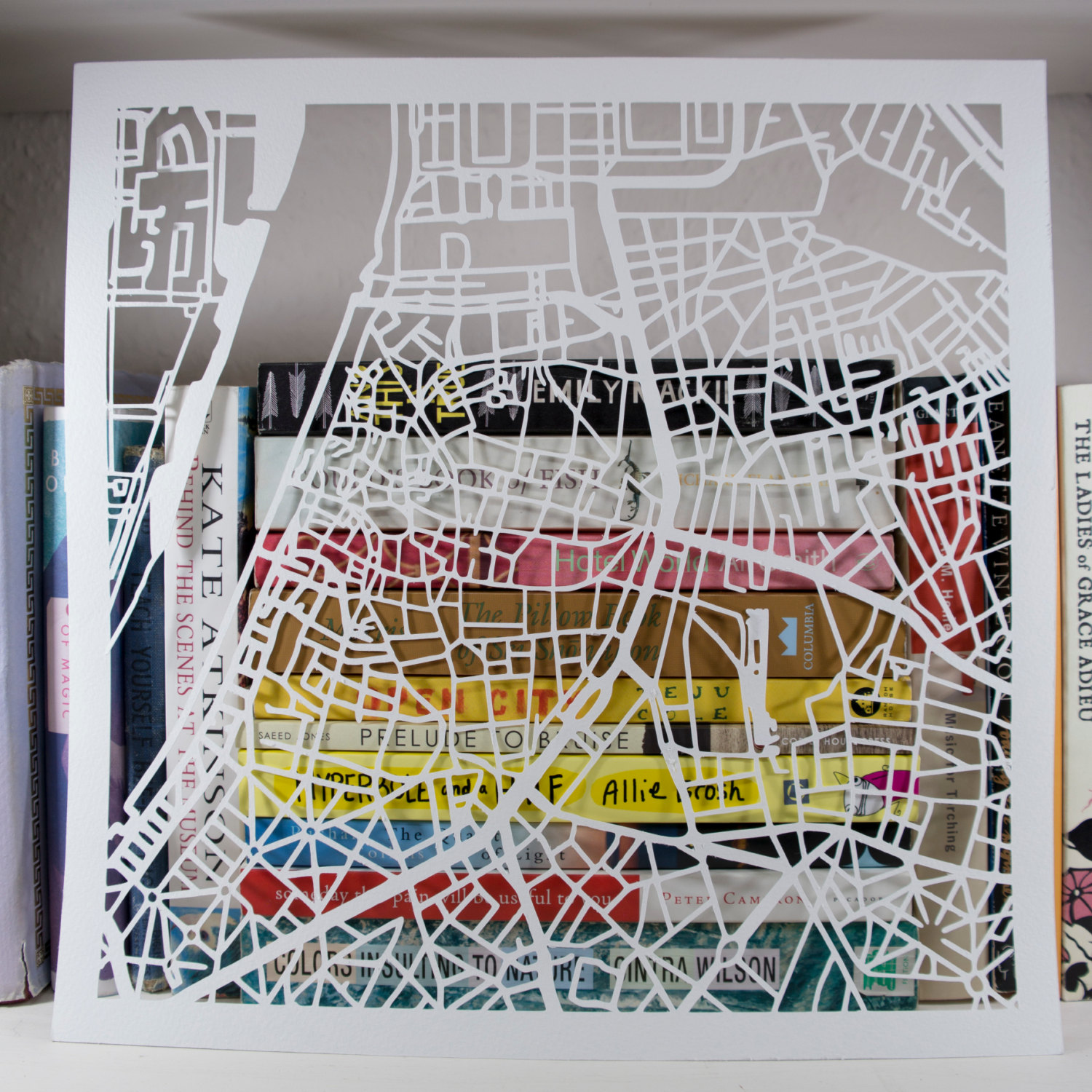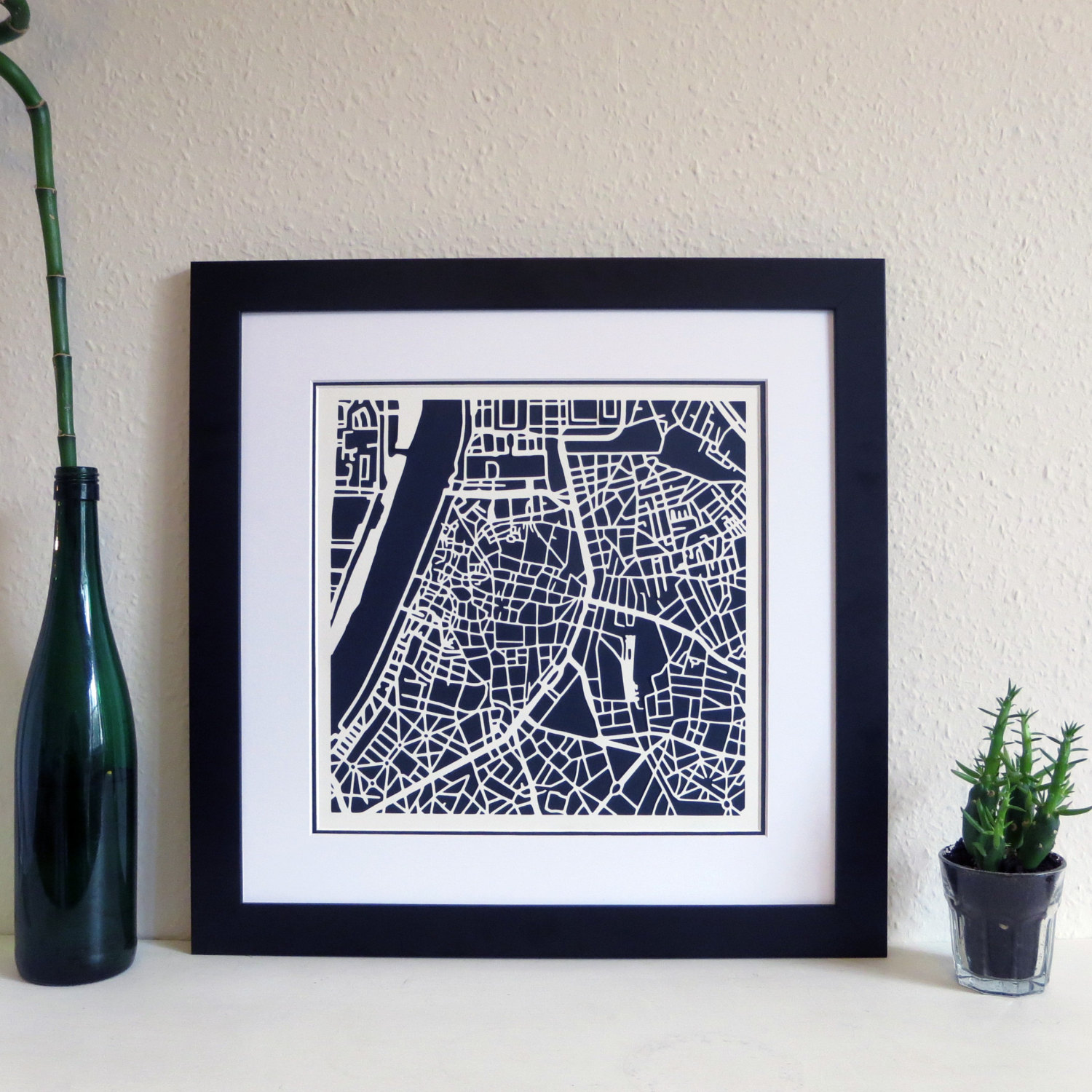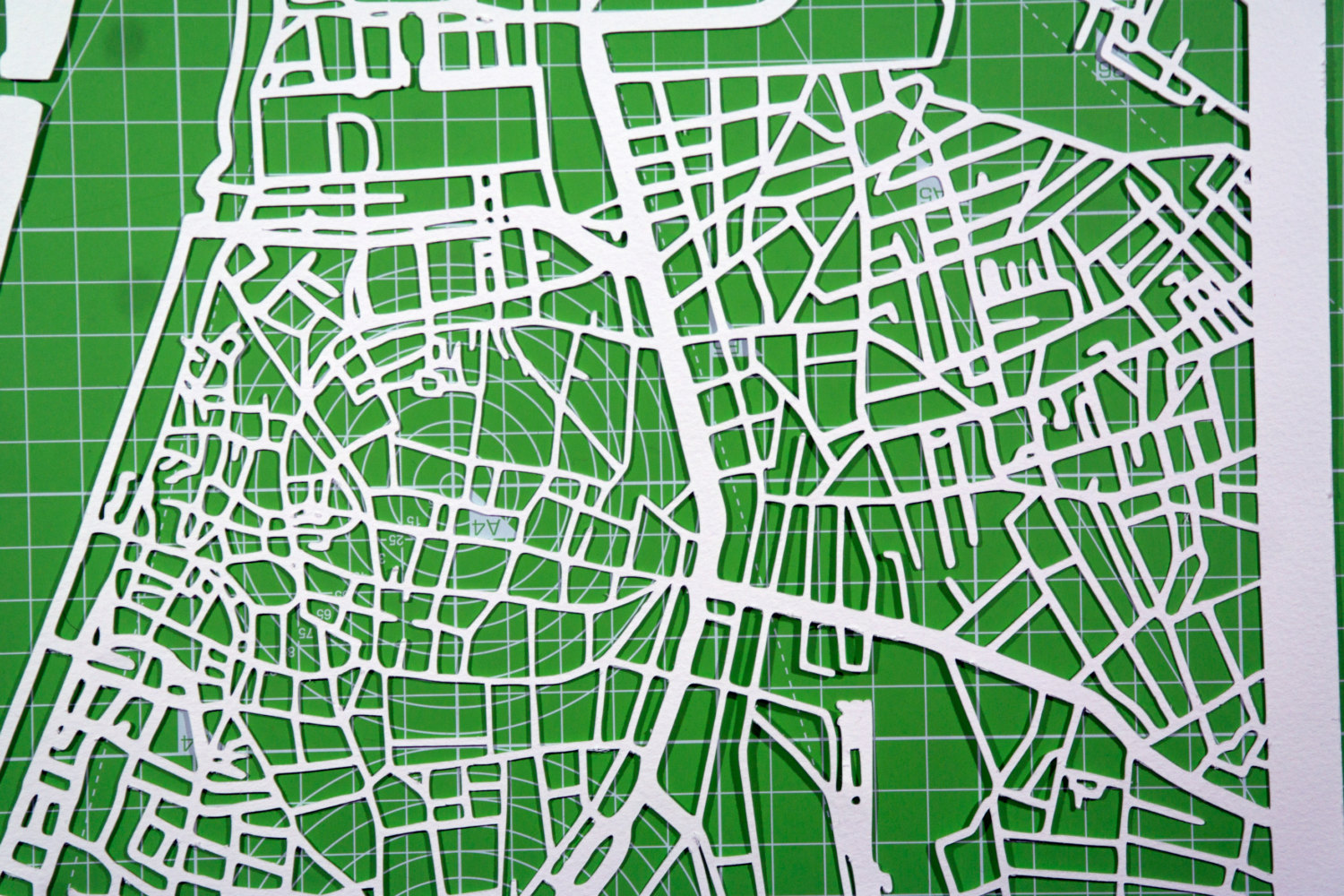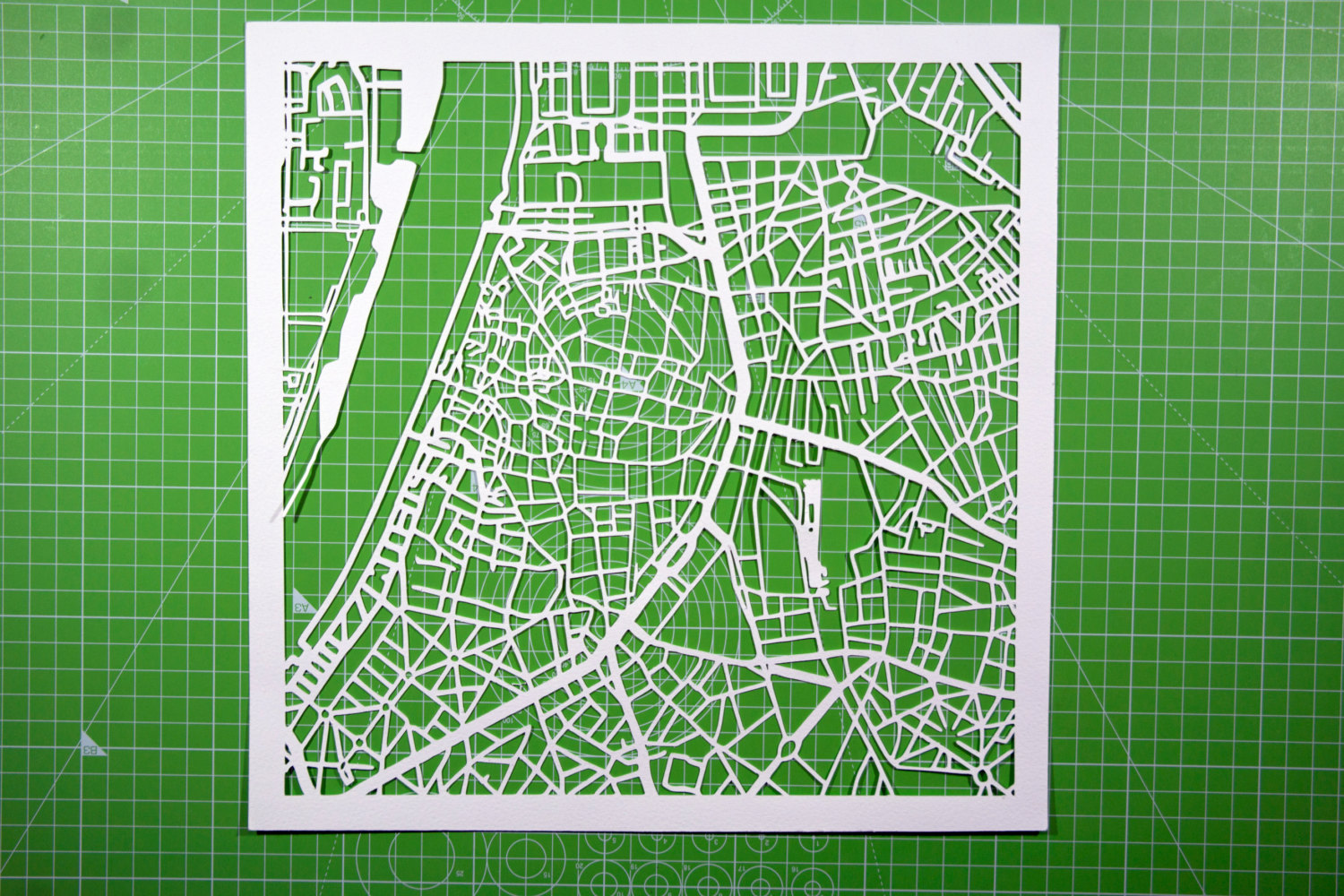 Antwerp Mapcut
In Antwerp you can see the physical remains of the expansion and contraction of one of Europe's great cities. The river Scheldt, unusually, has no bridges across it from Antwerp and you can see that in this map. The train station, one of the finest in Europe, is outlined as well. This piece was an experiment to capture some of the aspects that surprised me when I visited. The train station, the exceptionally wide ring road (which was built atop the old city walls and moat), the curious collection of 19th century squares, and the absence of bridges across the river.

It is titled, signed and numbered this is 2/10.

Paper: 160 gsm acid-free archival quality paper.

Backing: A black backing mountboard is included.

Dimensions: 304mm x 304mm | 12in x 12in

Frame: This piece is provided unframed.