Apis Mellifera Regina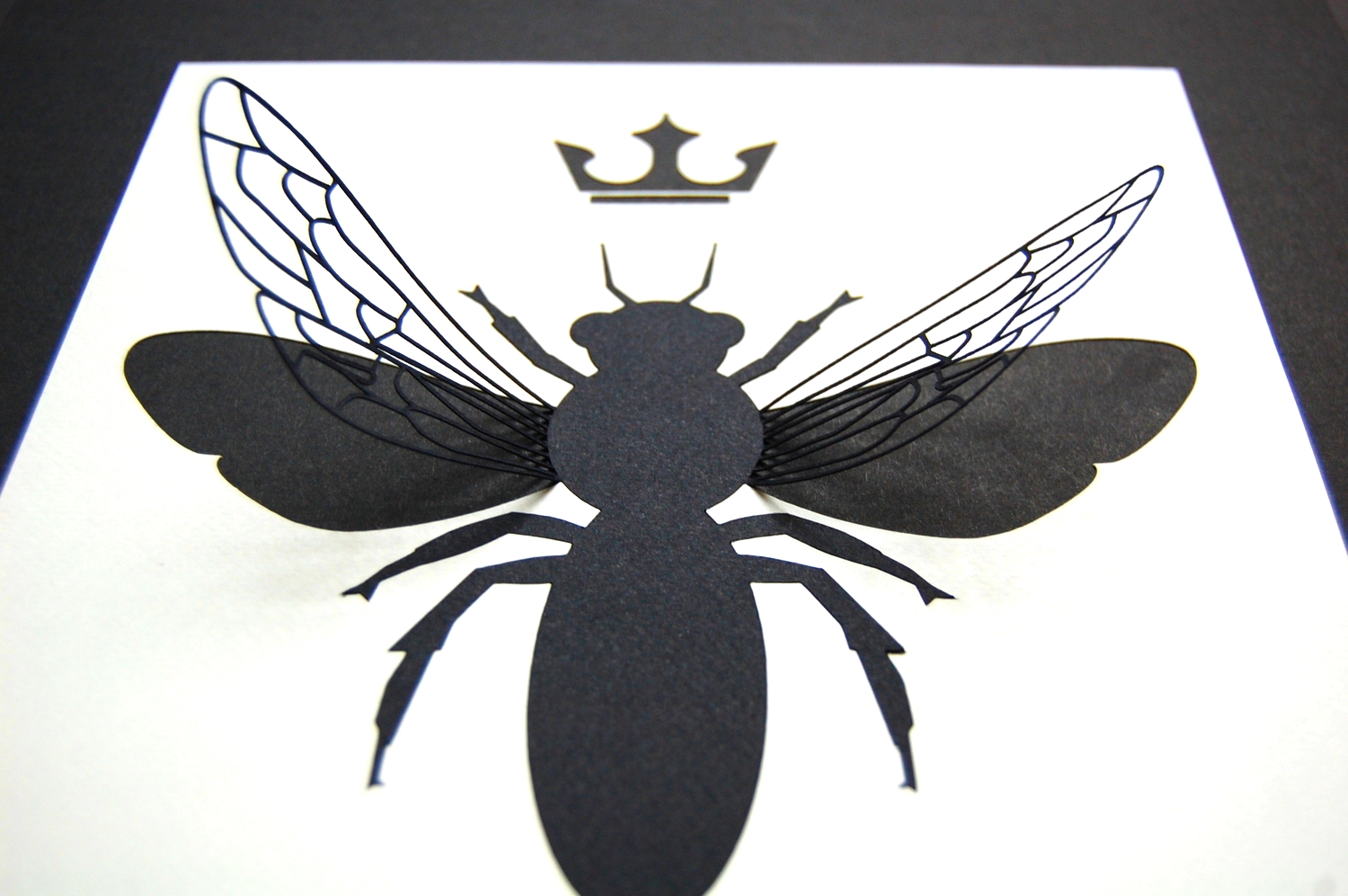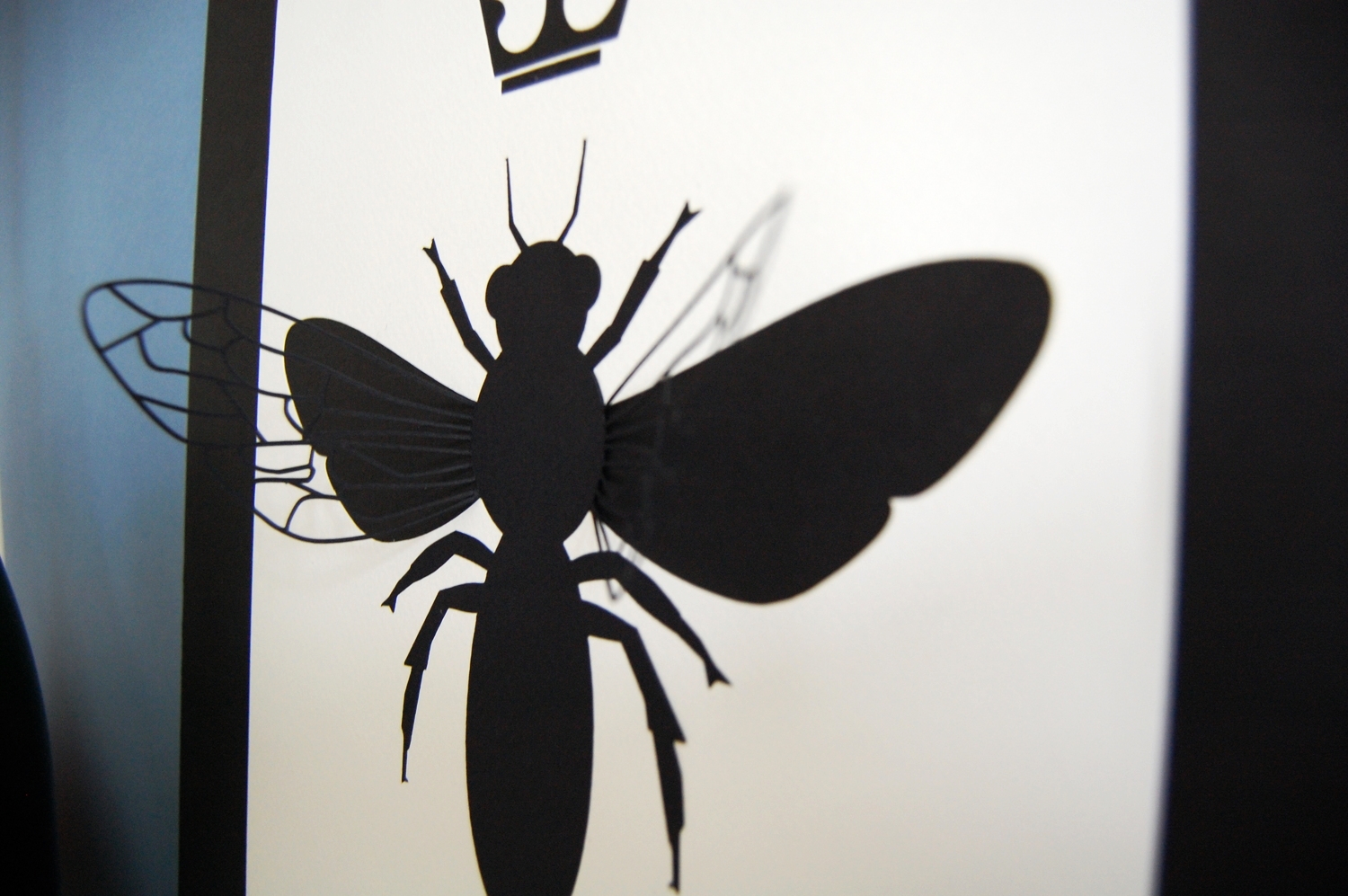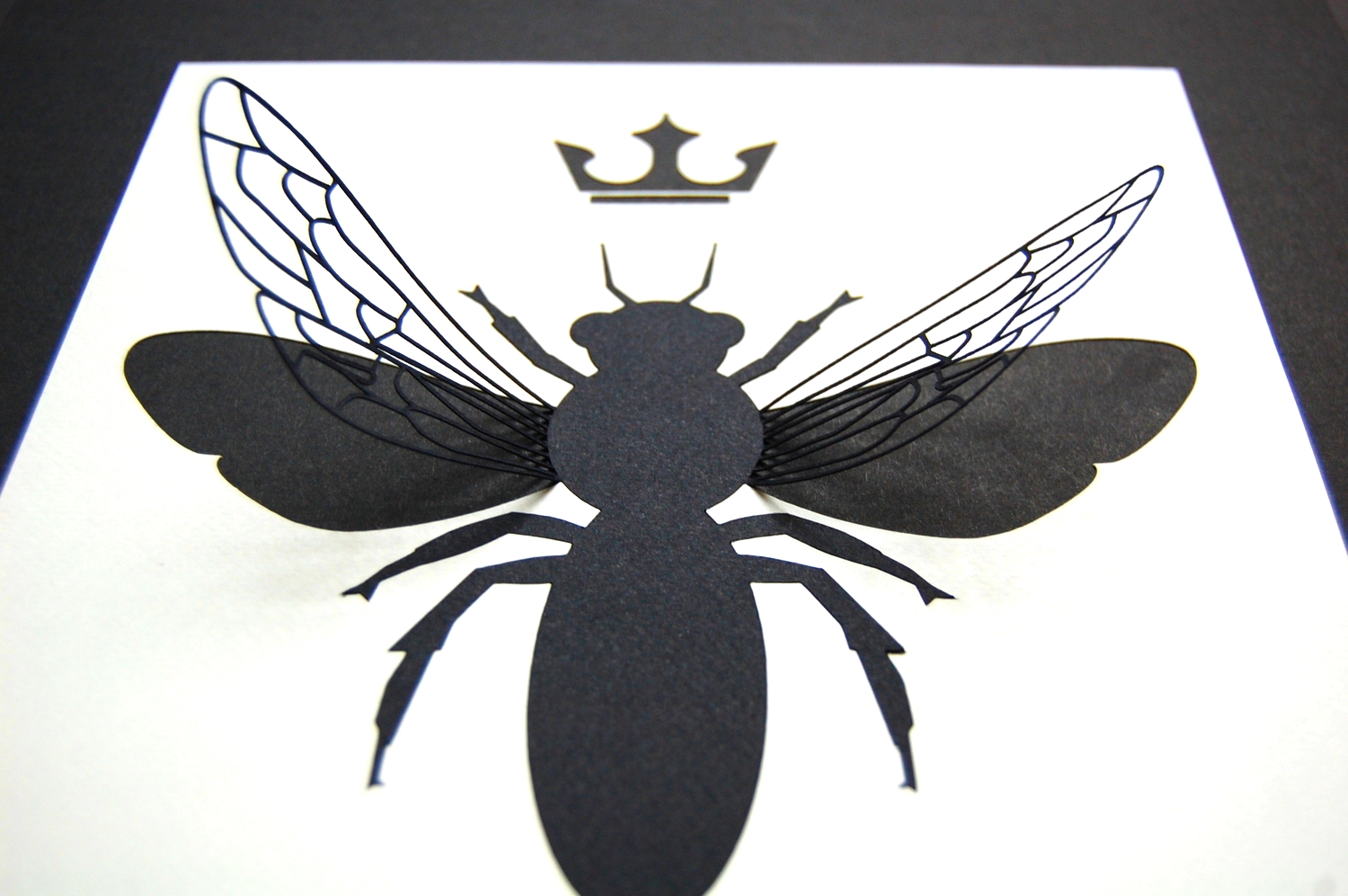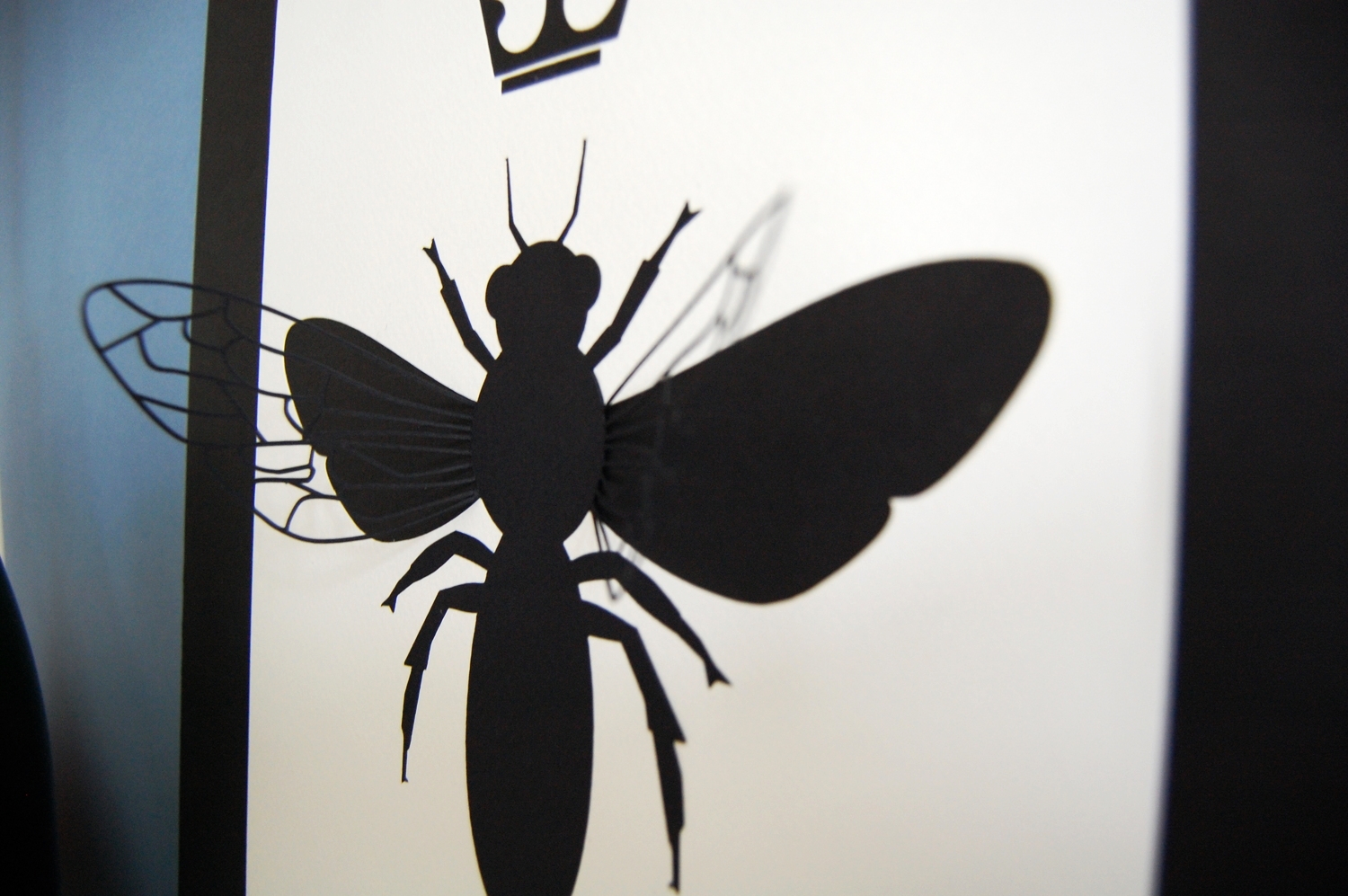 Apis Mellifera Regina
Apis plays on the saying "Queen Bee". She is not pinned to a board, but rather, ready to take flight. Her lively wings remain off the paper and often move delicately in the room.
Paper: Black mount board with a centered sheet of white 160 gsm pastel paper and the inset black paper-cut bee is made of 160 gsm black paper. All pieces are adhered using mounting adhesive.
Dimensions: A3 (297 mm x 420 mm).