Berlin paper cut map silhouette (A4)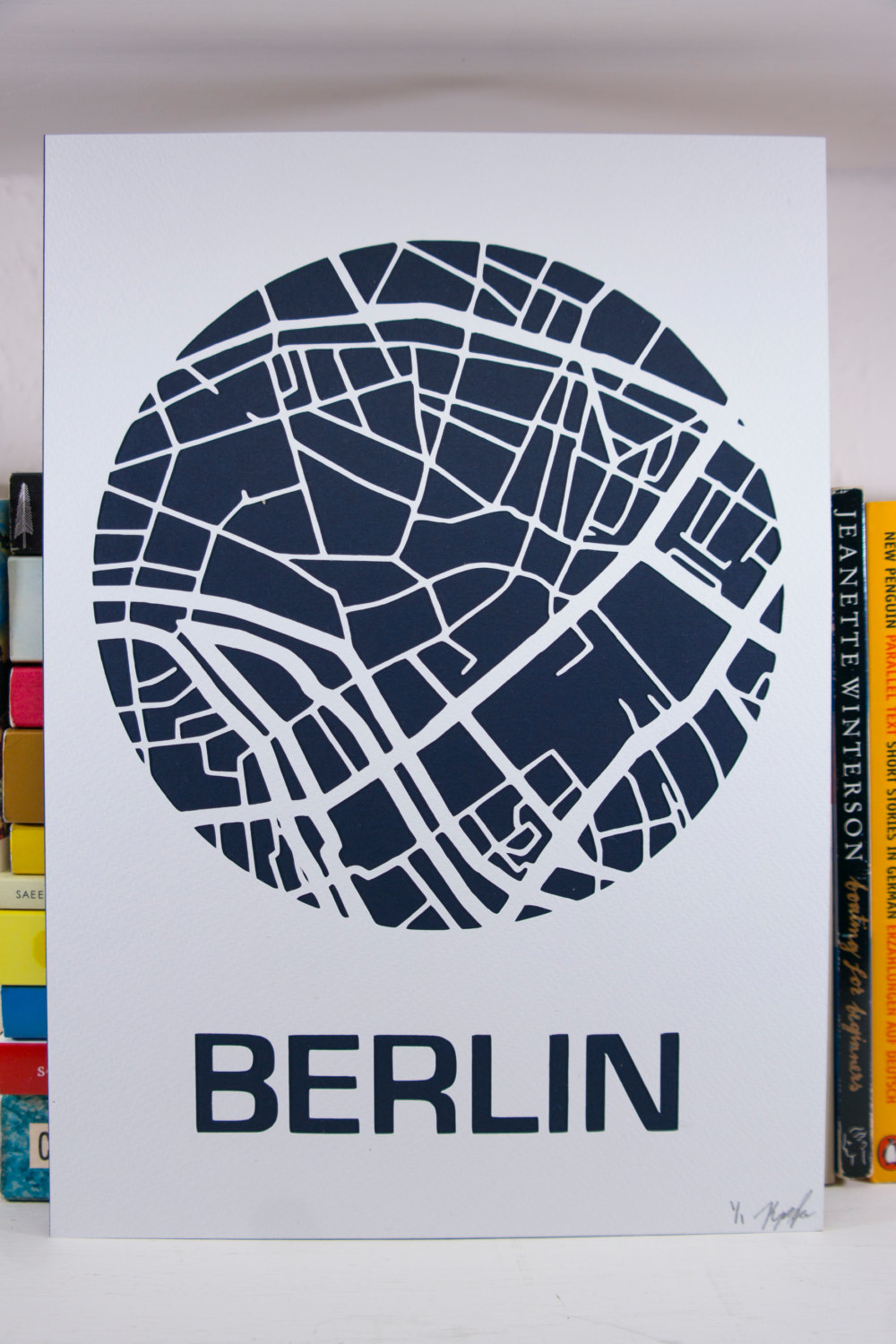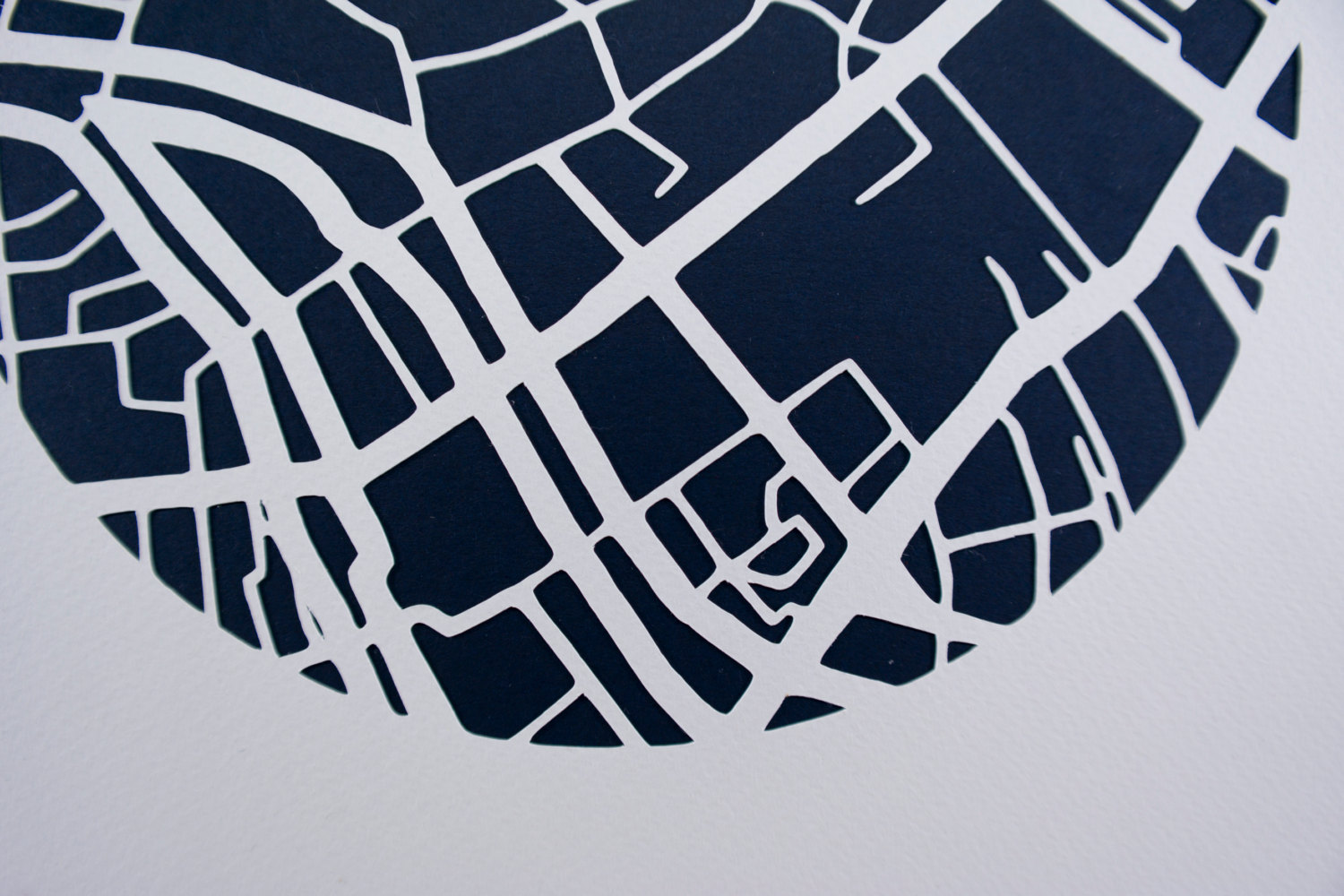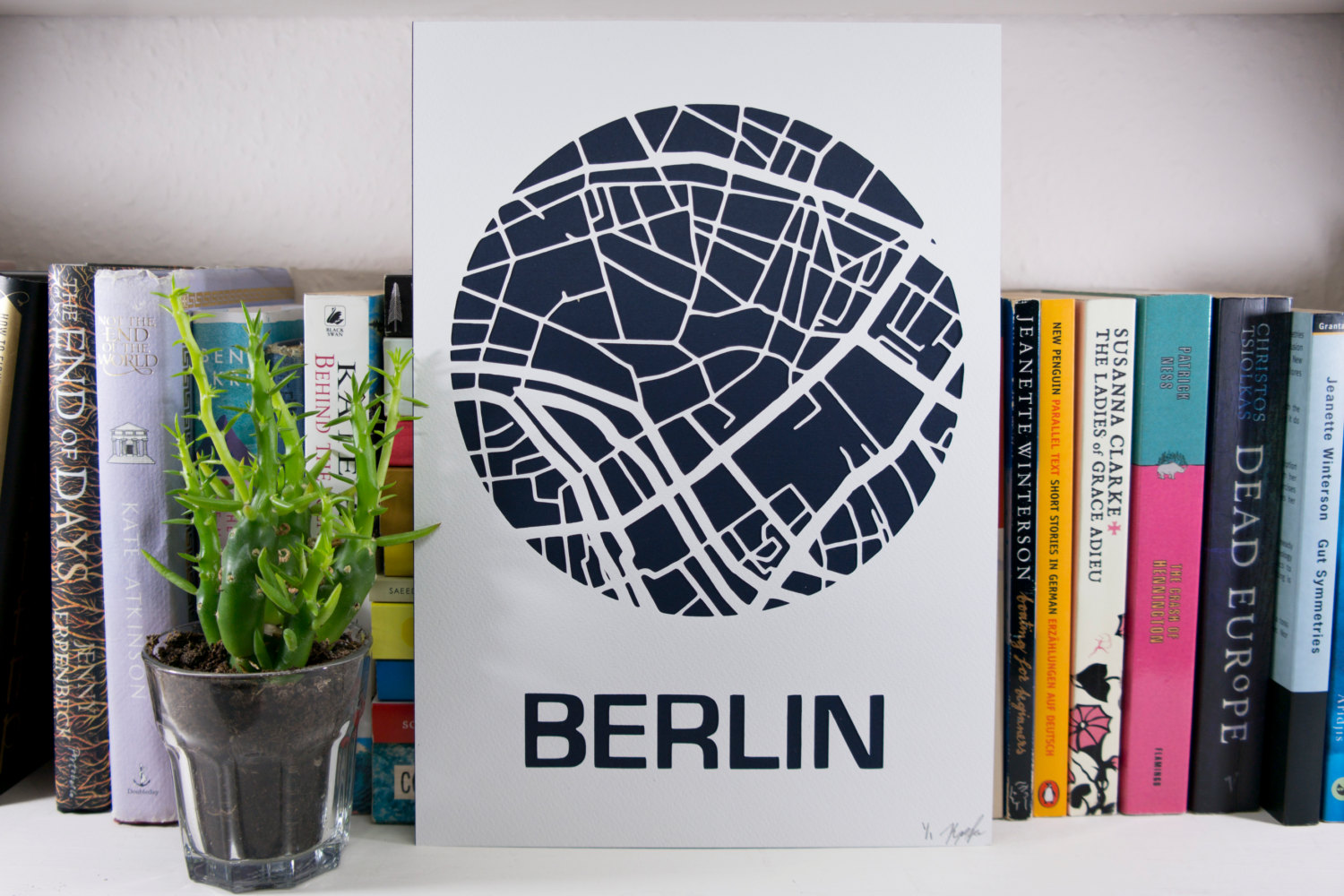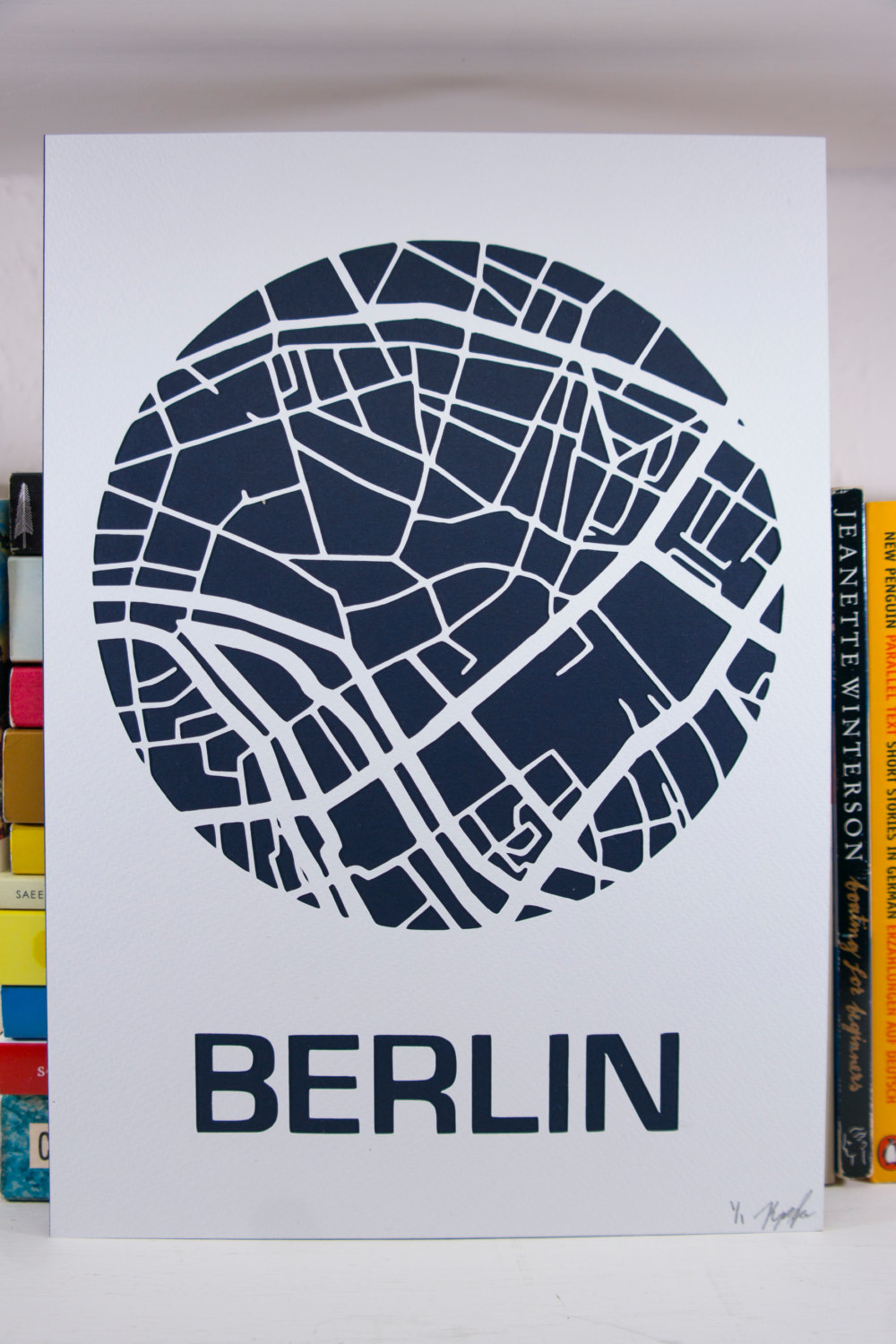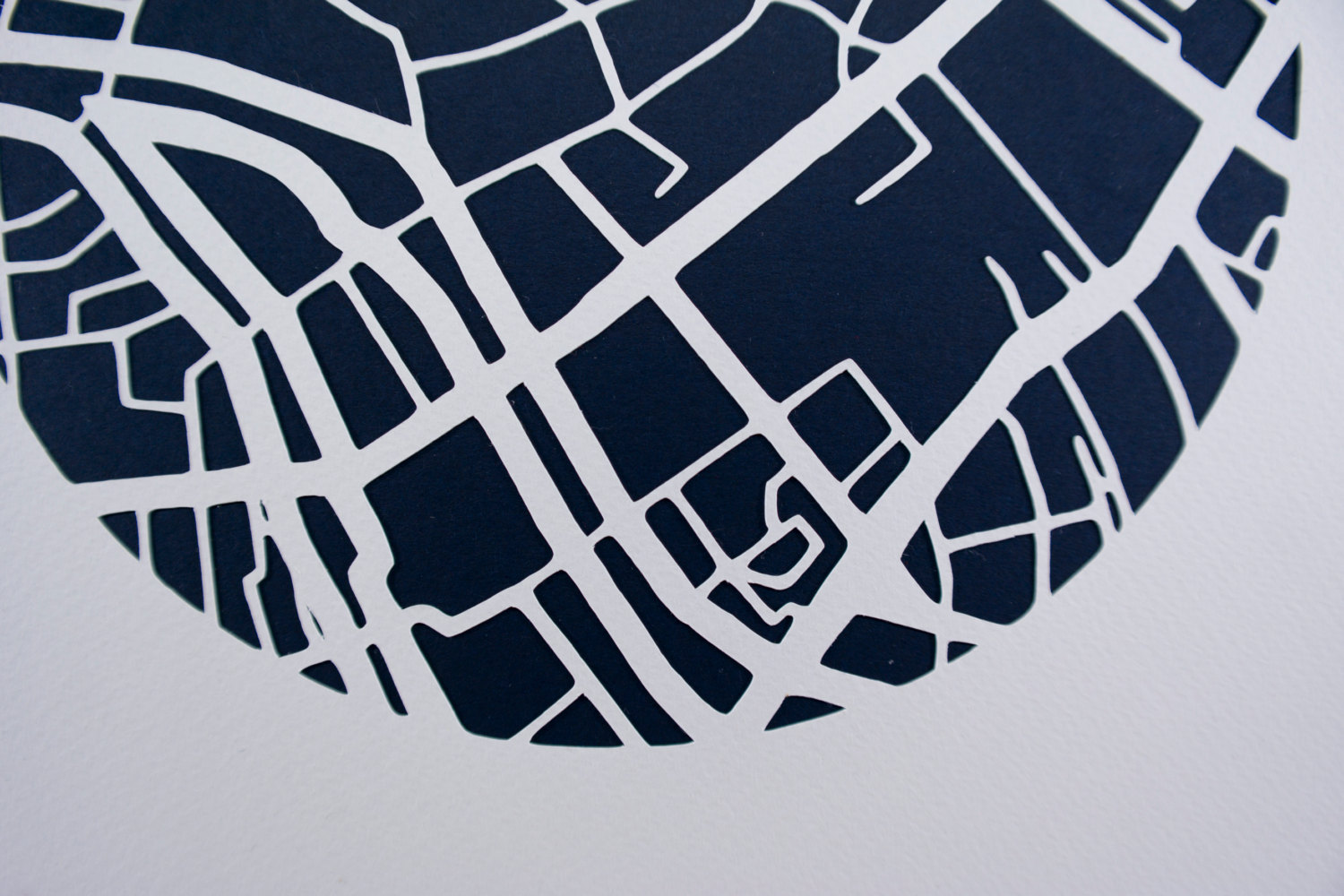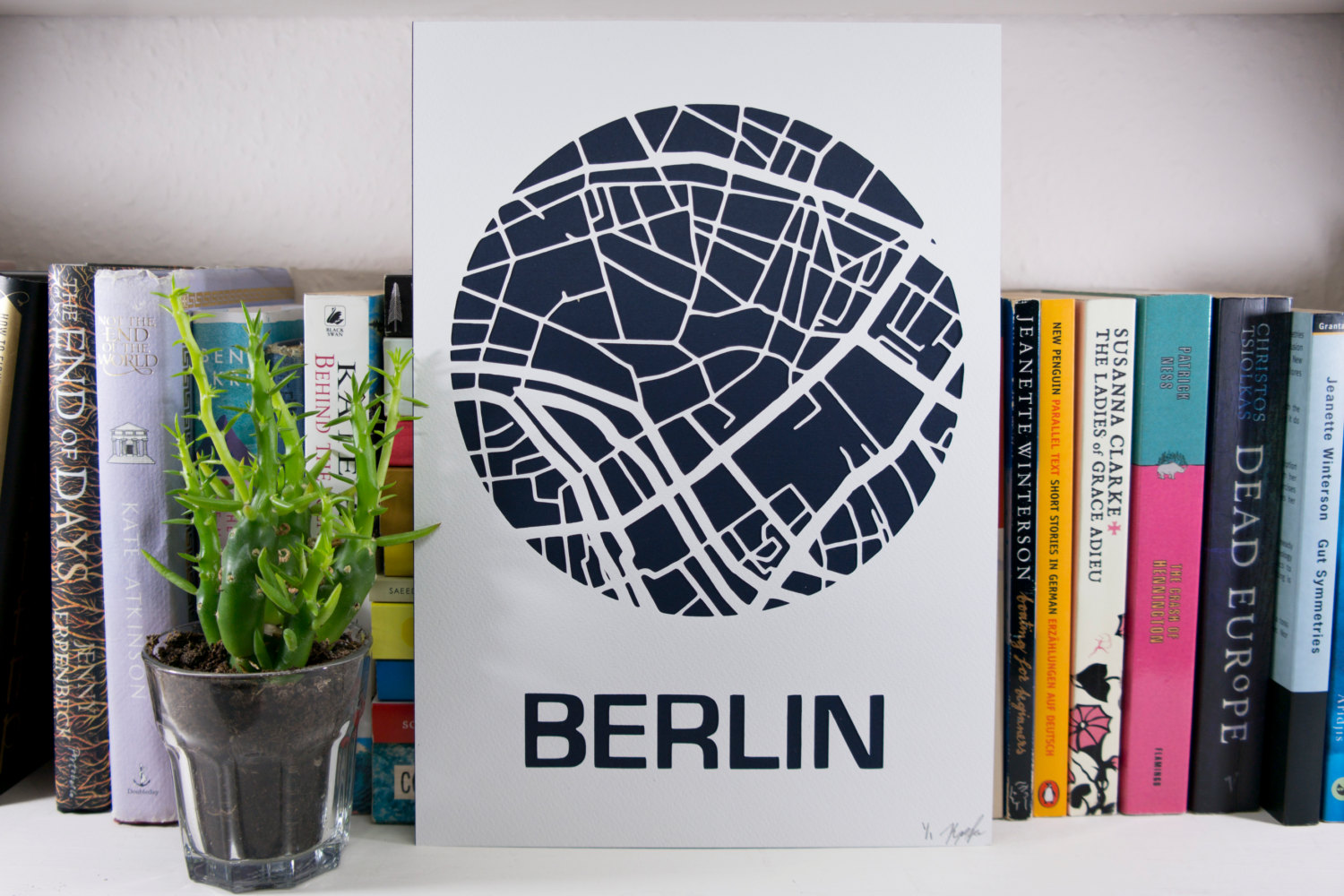 Berlin paper cut map silhouette (A4)
This is a map in the circular city paper cut map series. The diameter of the circular cut is 18cm and the interior of the map depicts the Alexanderplatz, Torstraße, Oranienburger Straße, and part of the Museum Insel. It is hand drawn and cut from 160gsm acid free archival paper. It is backed here in blue but is available in many other colors.

Paper: 160 gsm acid-free archival quality paper.

Ink: acid-free pigment.

Backing: Affixed to blue 300gsm card

Dimensions: 210mm x 297mm | A4 | 8.26'' x 11.69''

Framing: I recommend either a double acrylic or glass frame (where the glazing is on both sides allowing the art to float and cast shadows) or a shadow box.