Cairo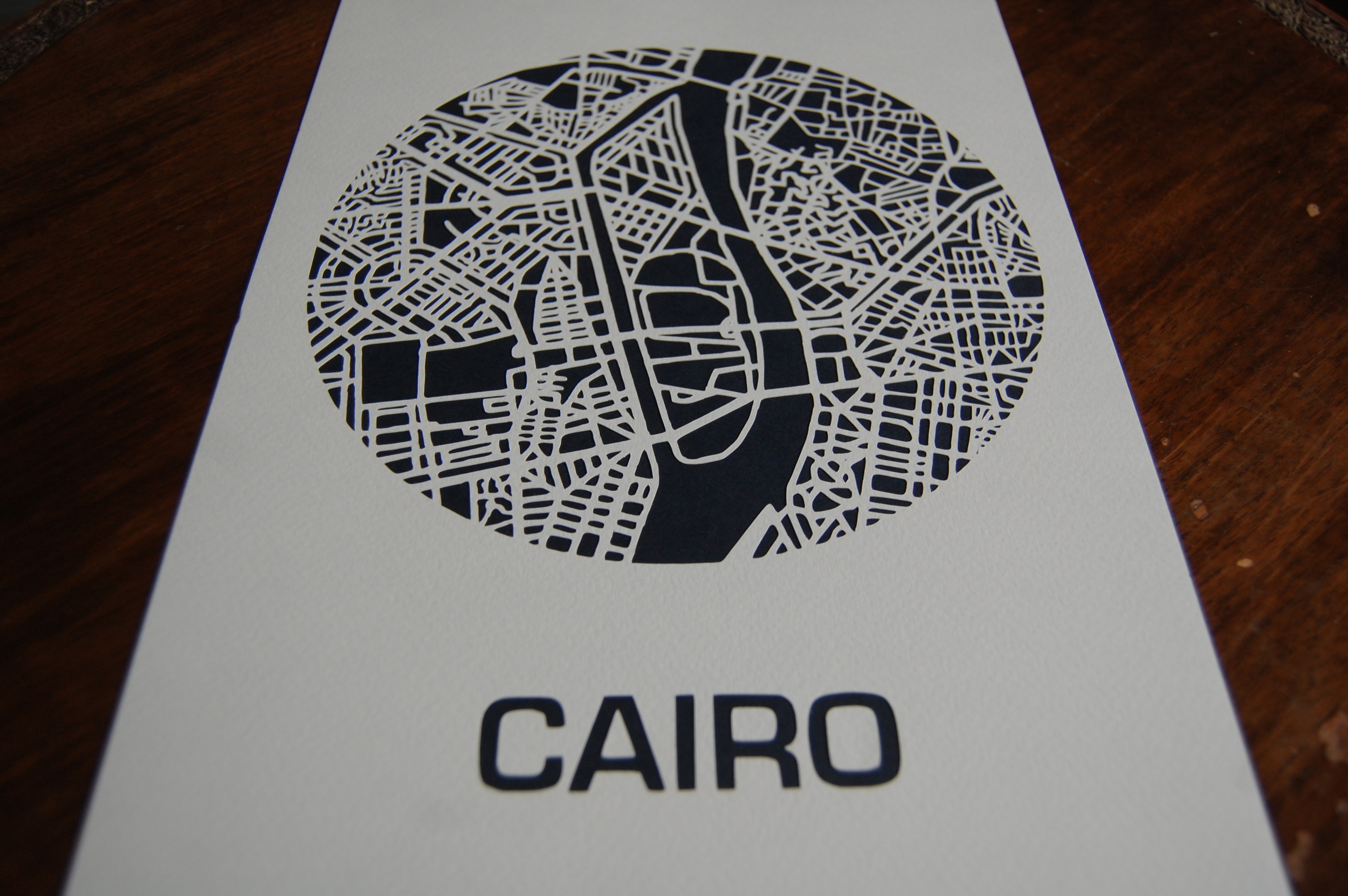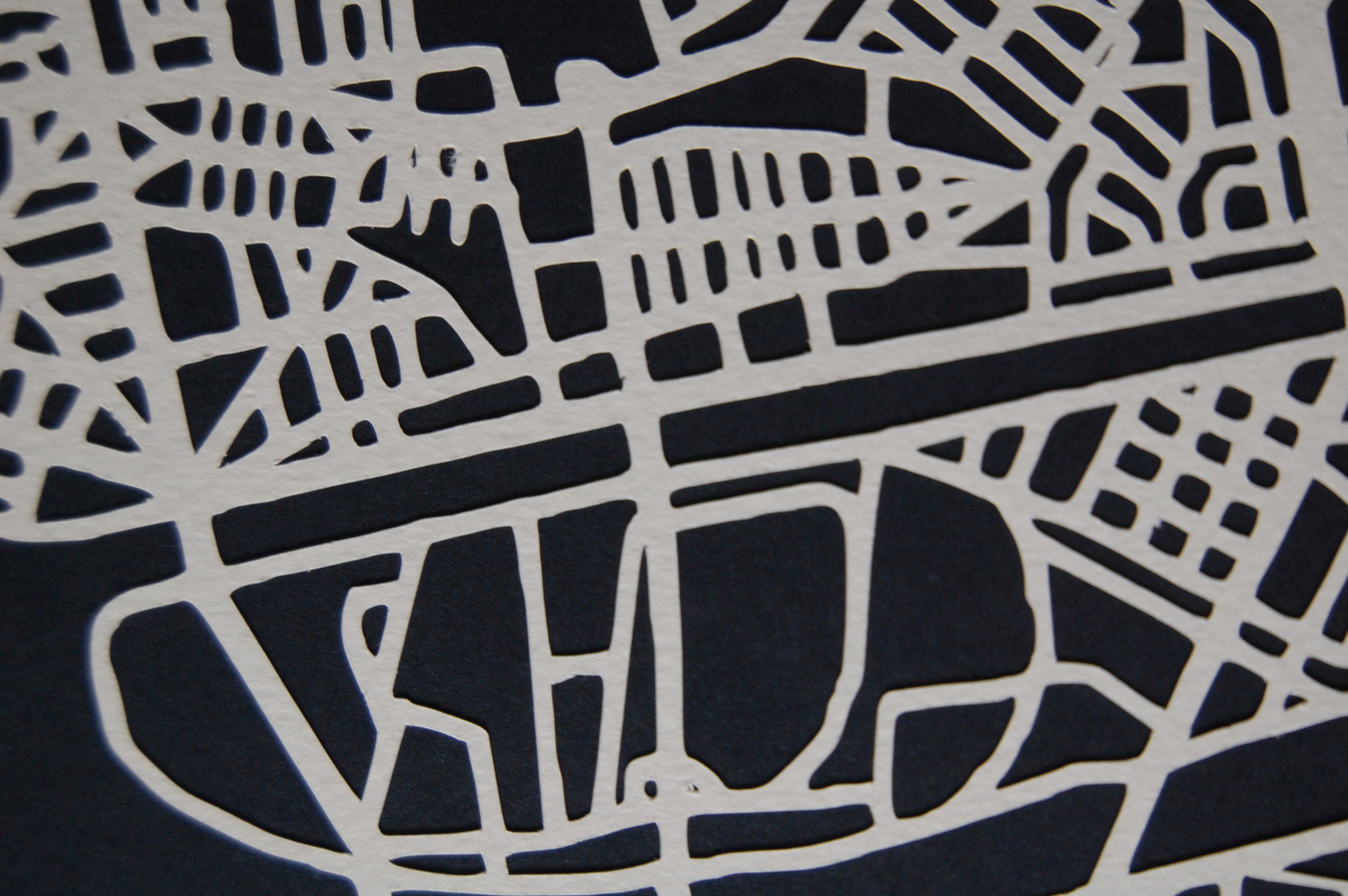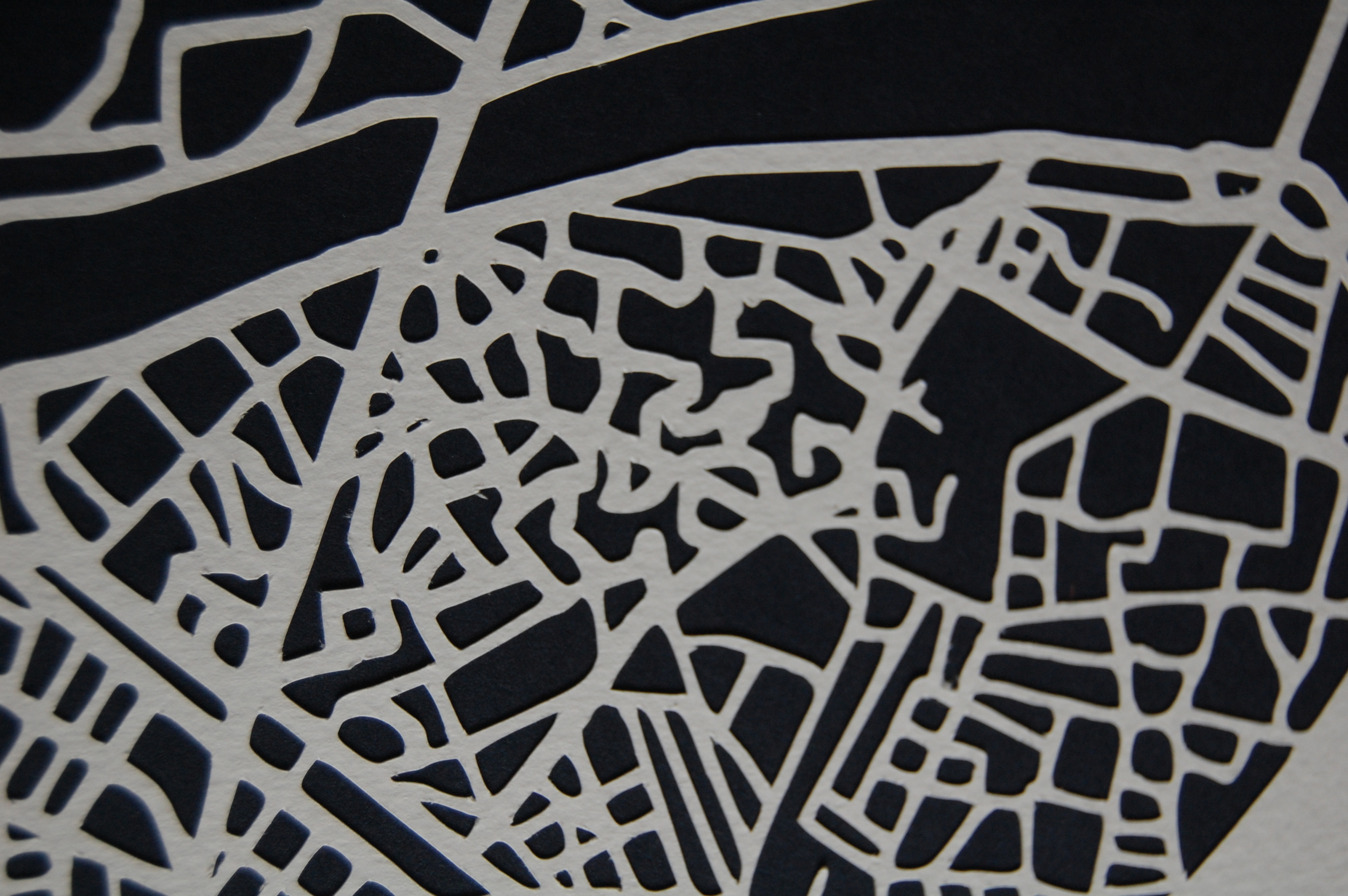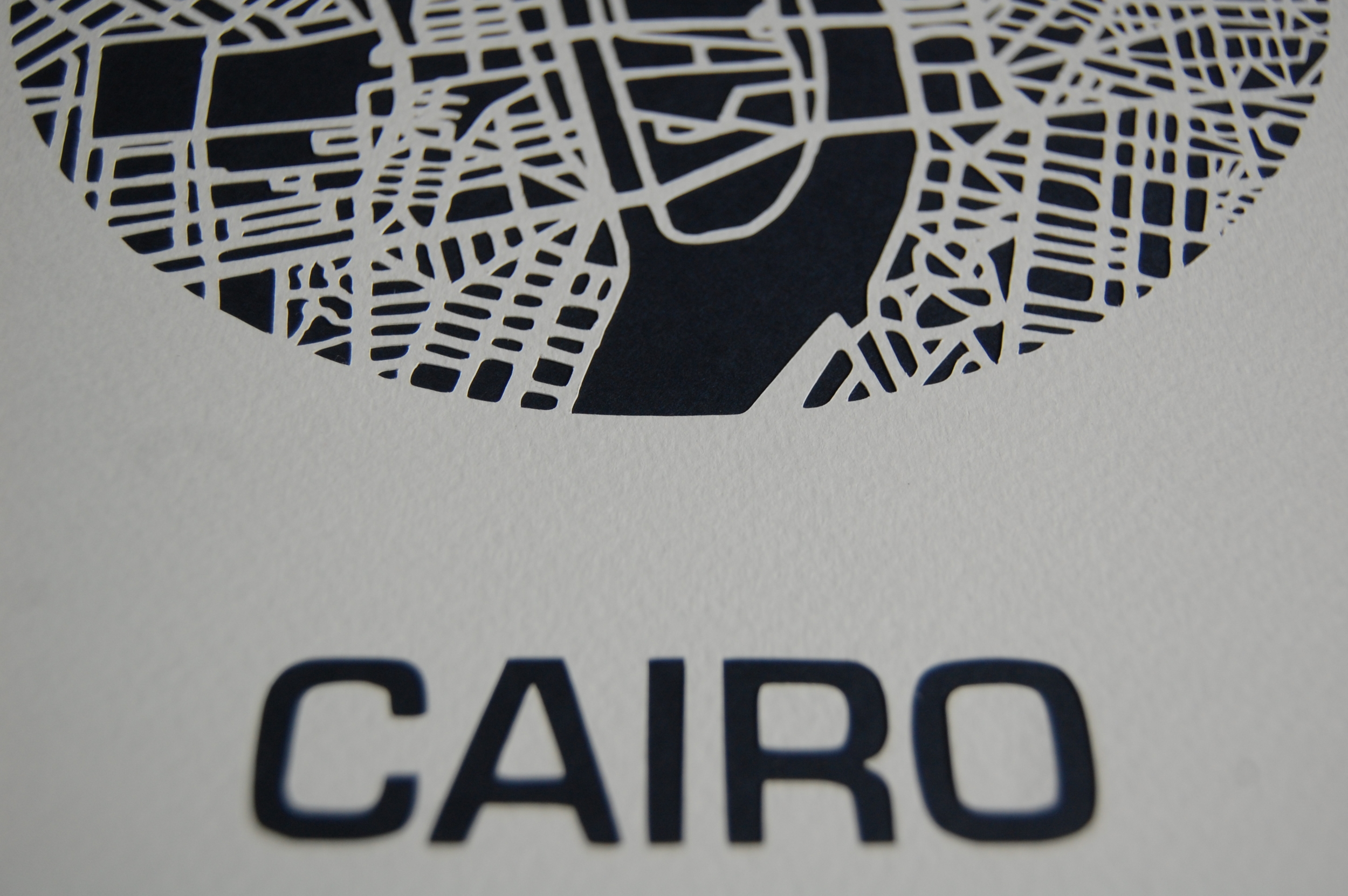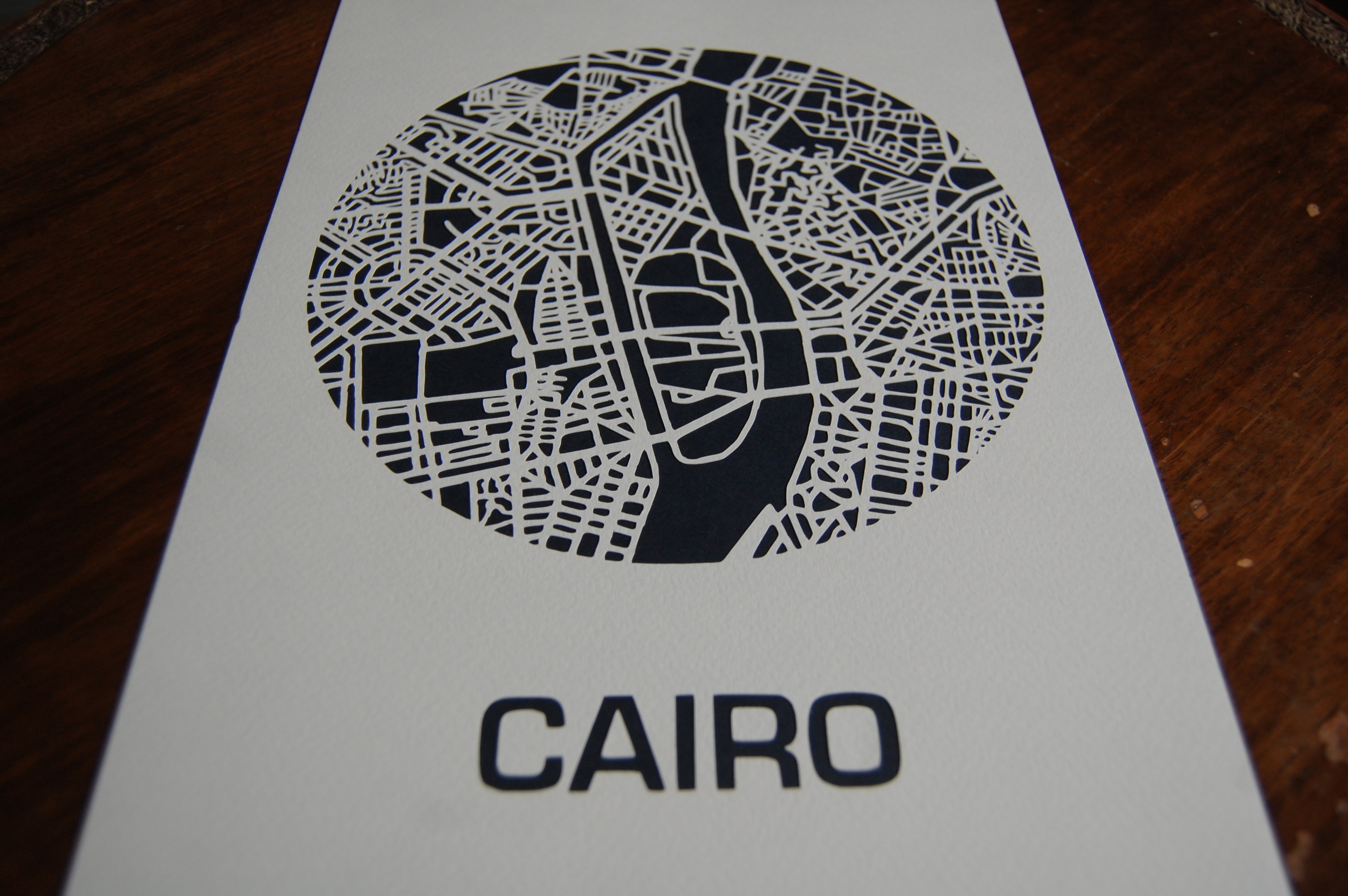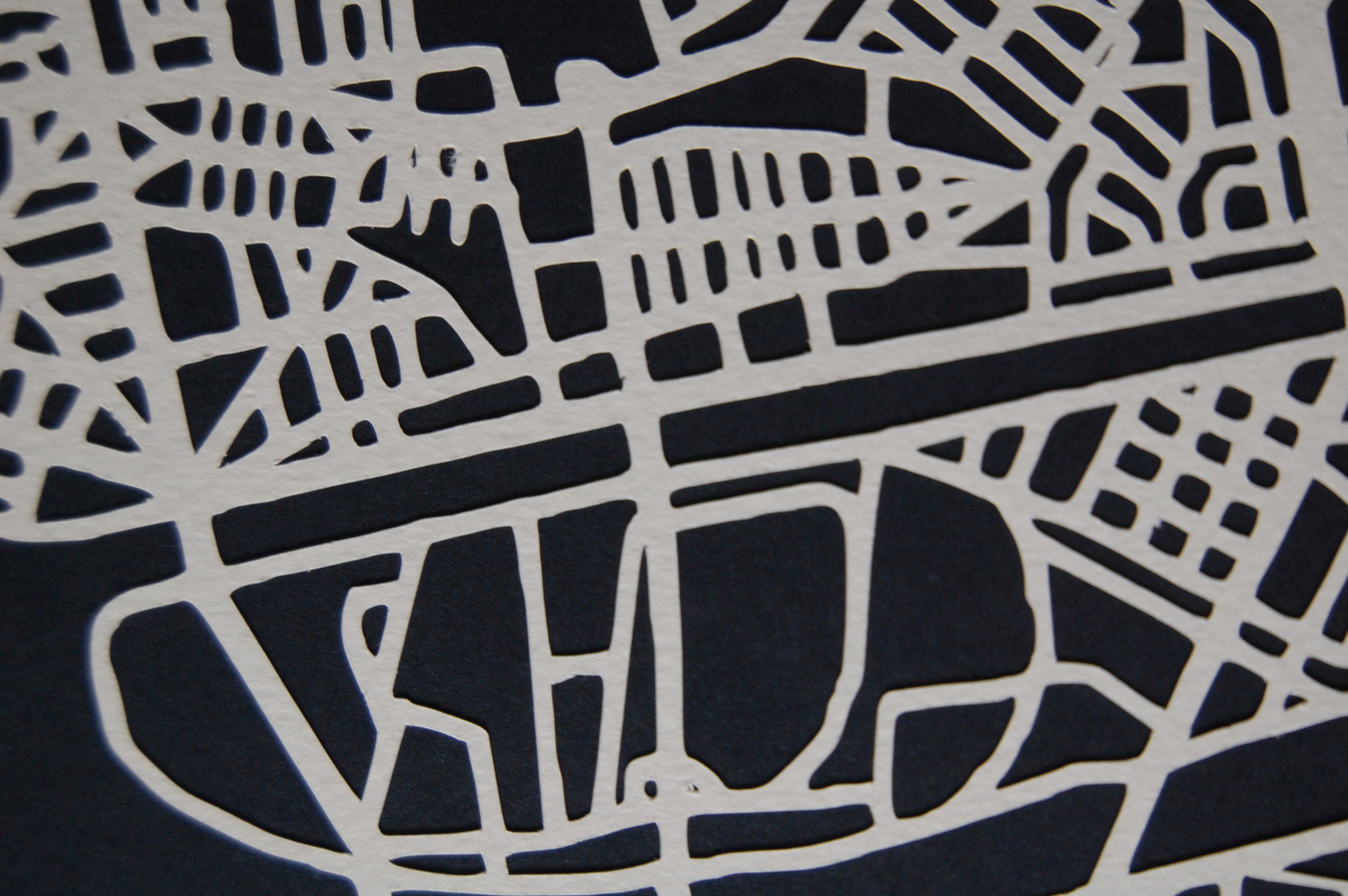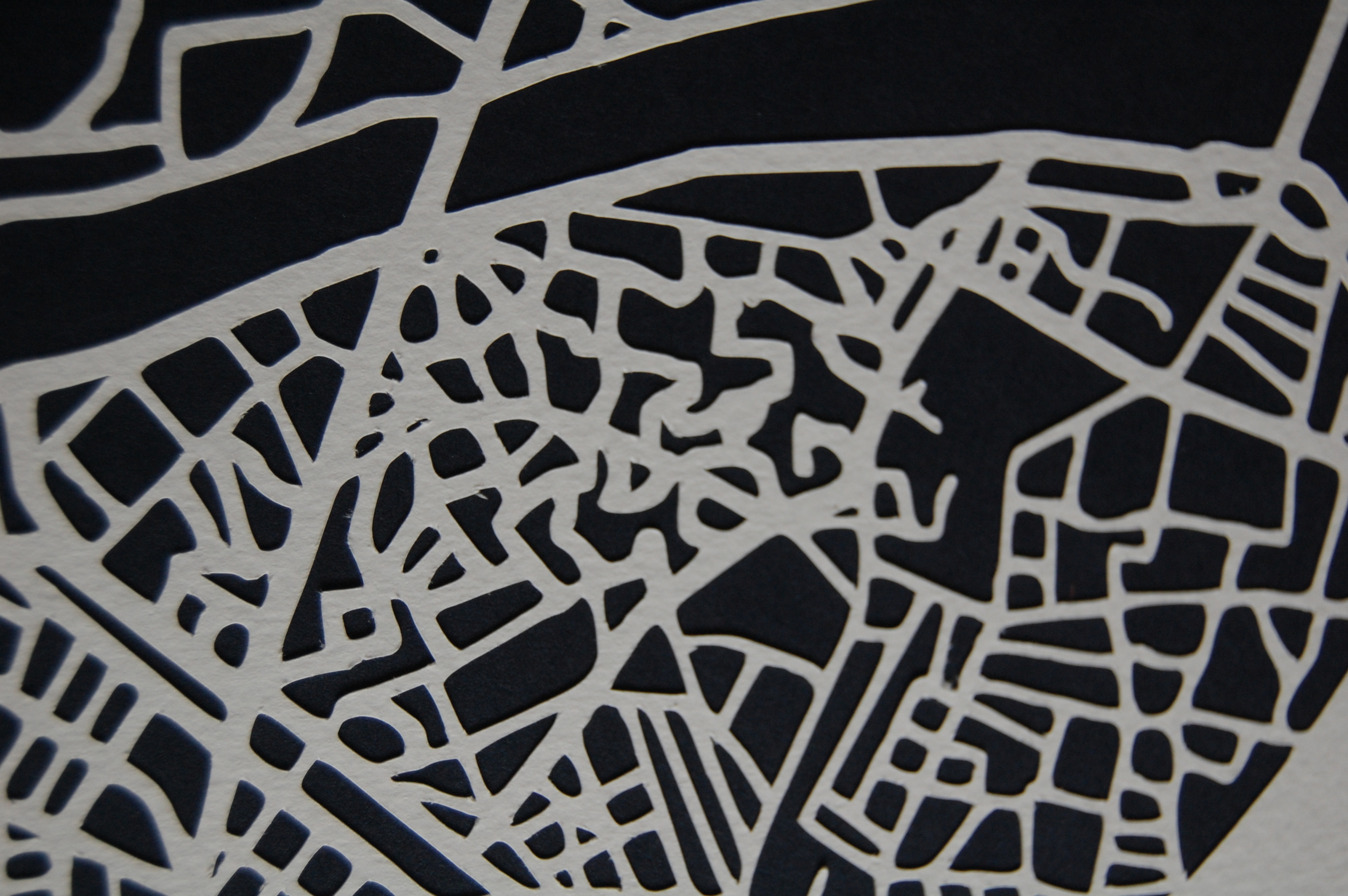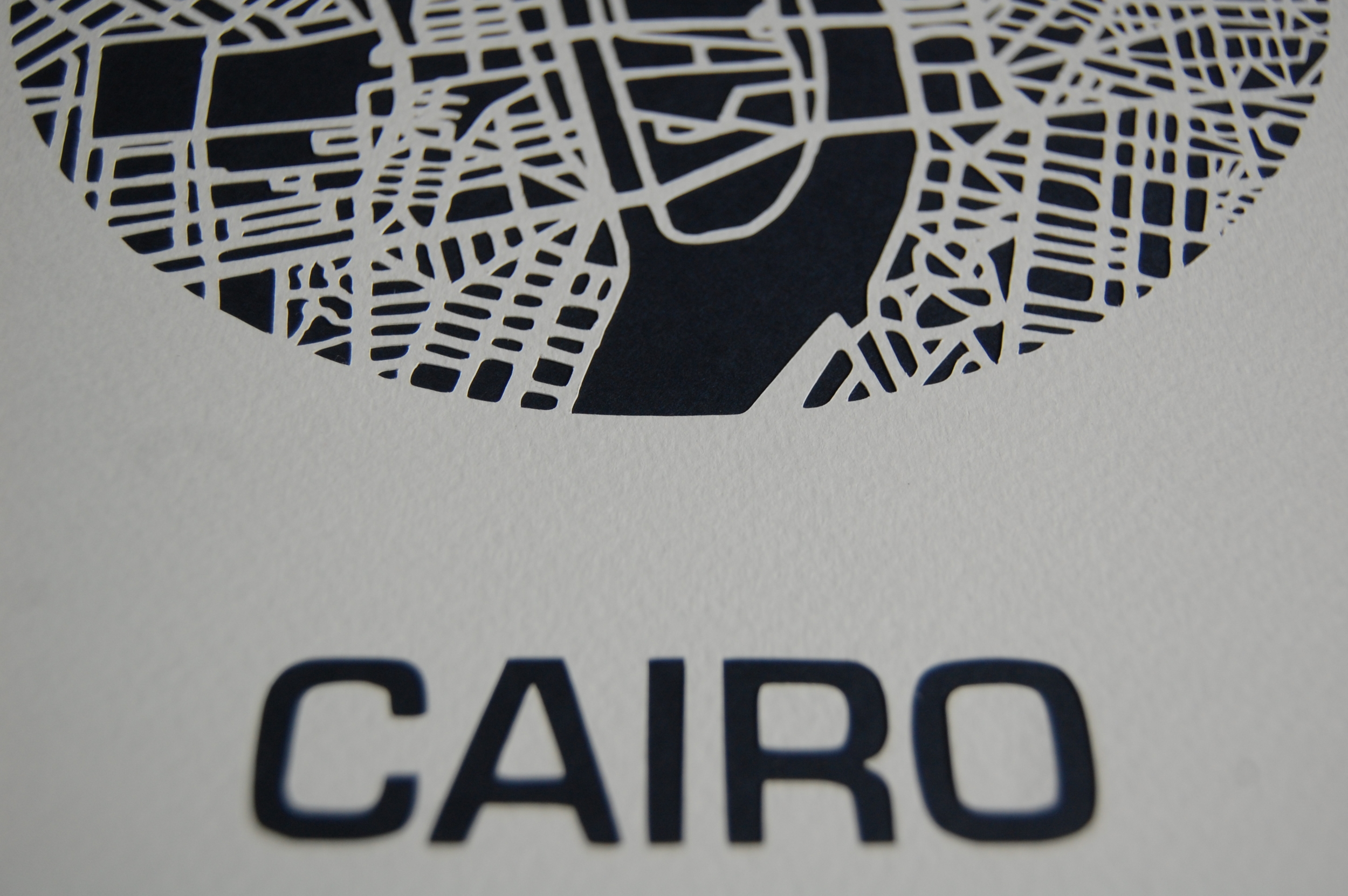 Cairo
Cairo is a very distinct map cut. The streets are small and angled to each other at a very high density. This circle series map covers much of the central area including the Gezira Island in the middle of the Nile. The population density can almost be felt just looking at how small and huddled the streets are.
Paper: 160 gsm acid-free archival quality paper.
Backing: Navy Blue 300 gsm acid-free archival quality cardstock. Adhered with mounting adhesive.
Dimensions: A4 | 297mm x 210mm | 11.69in x 8.26in
Frame: This piece is provided unframed.