Canberra, Australia Paper Cut Map Art (A4 size)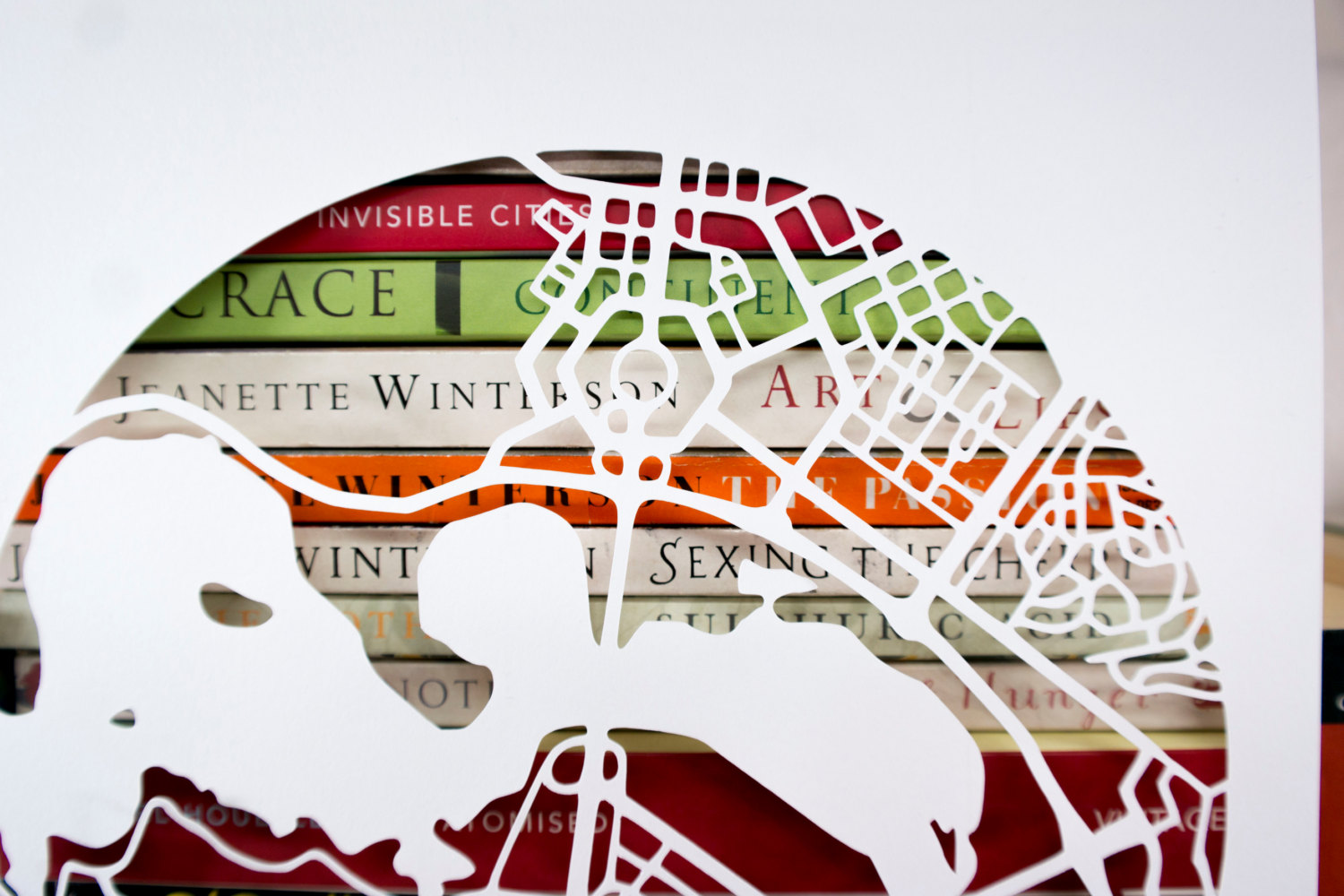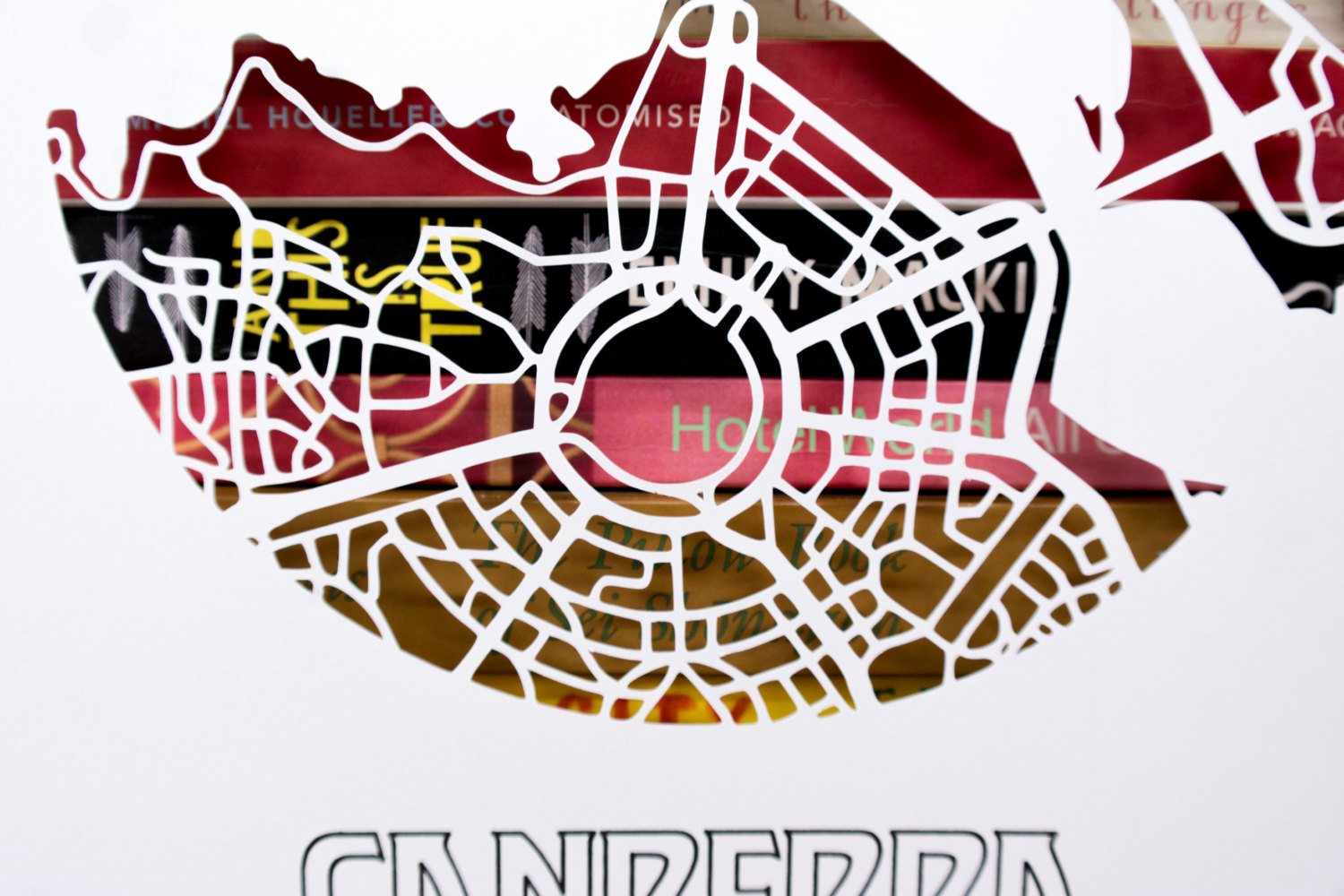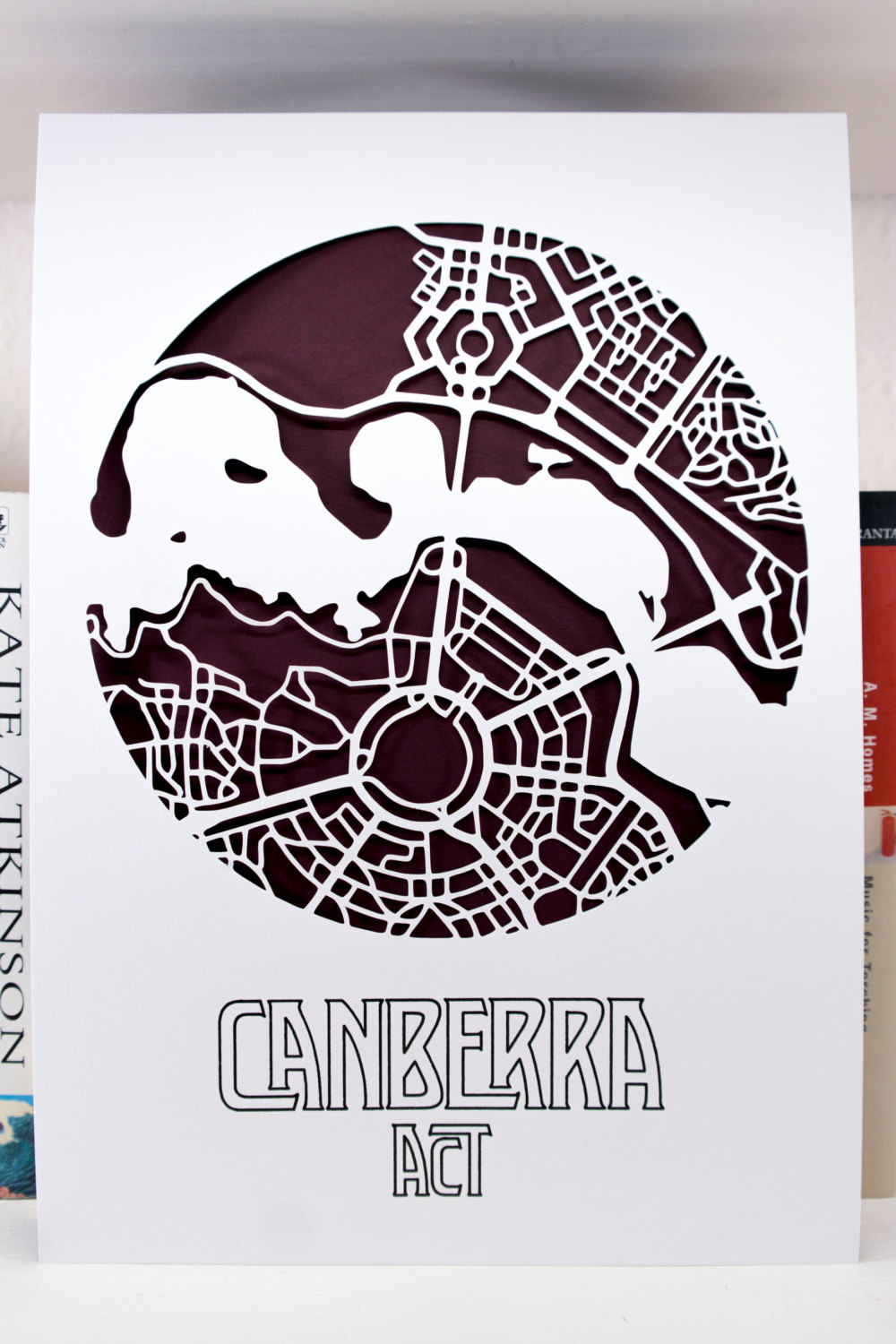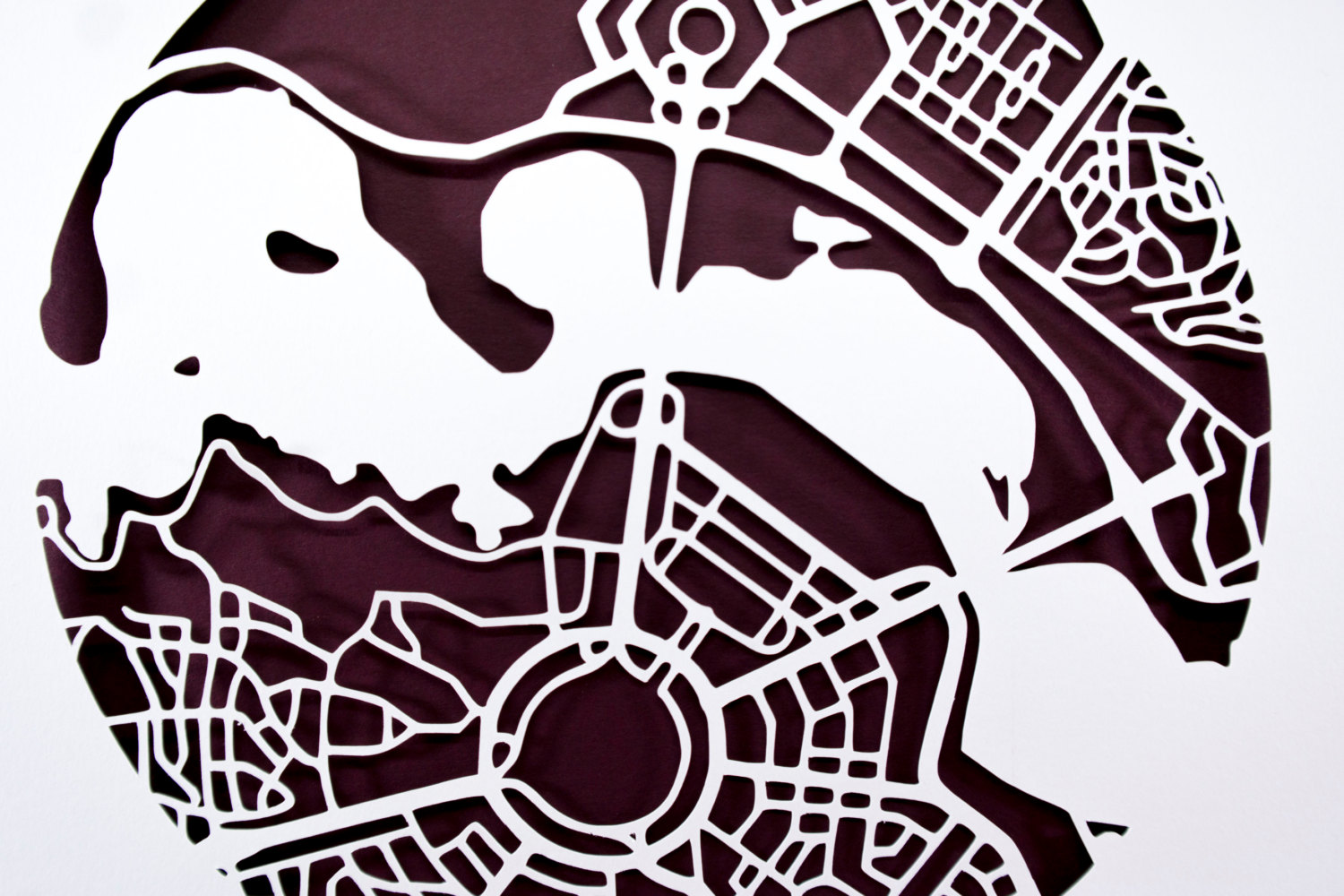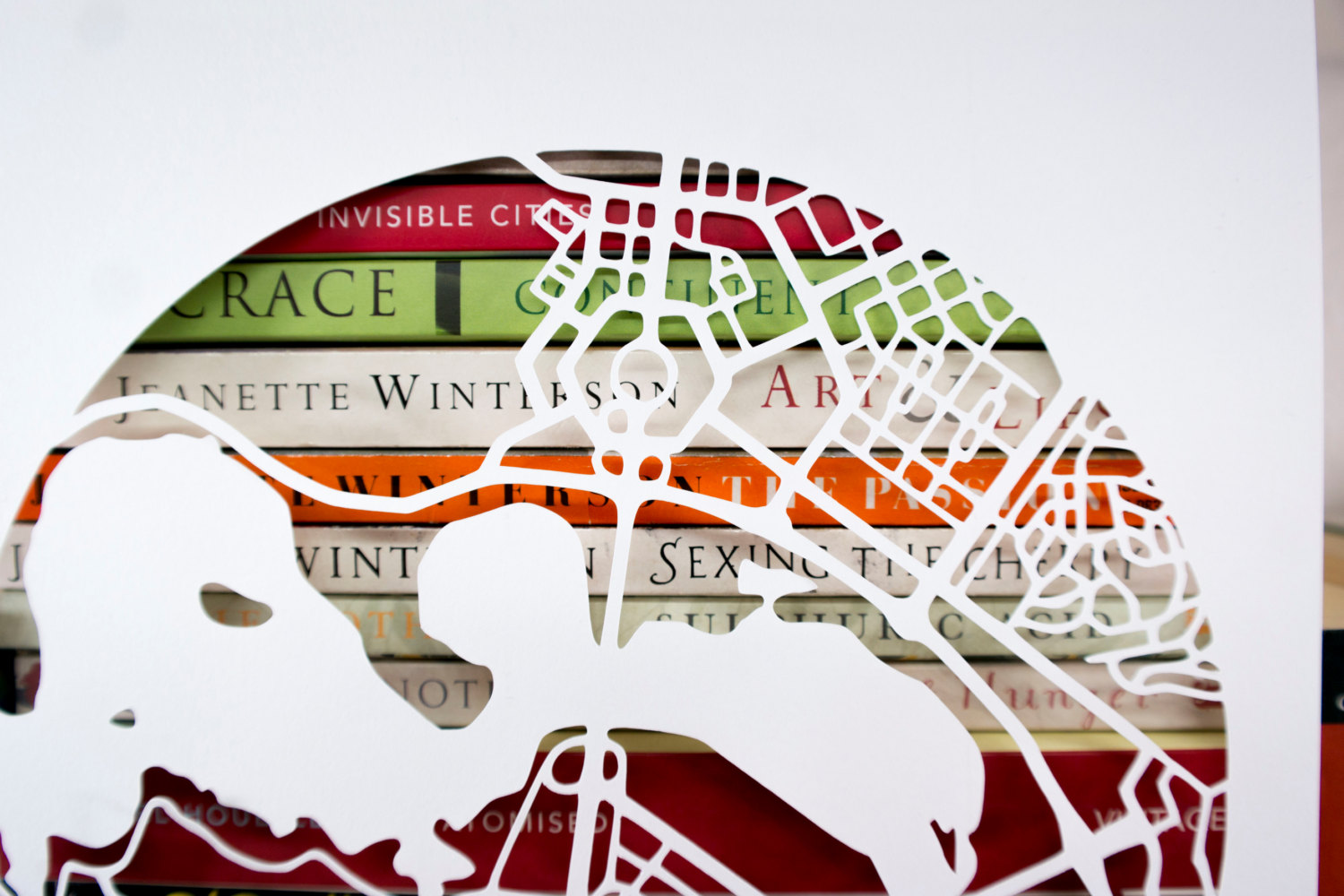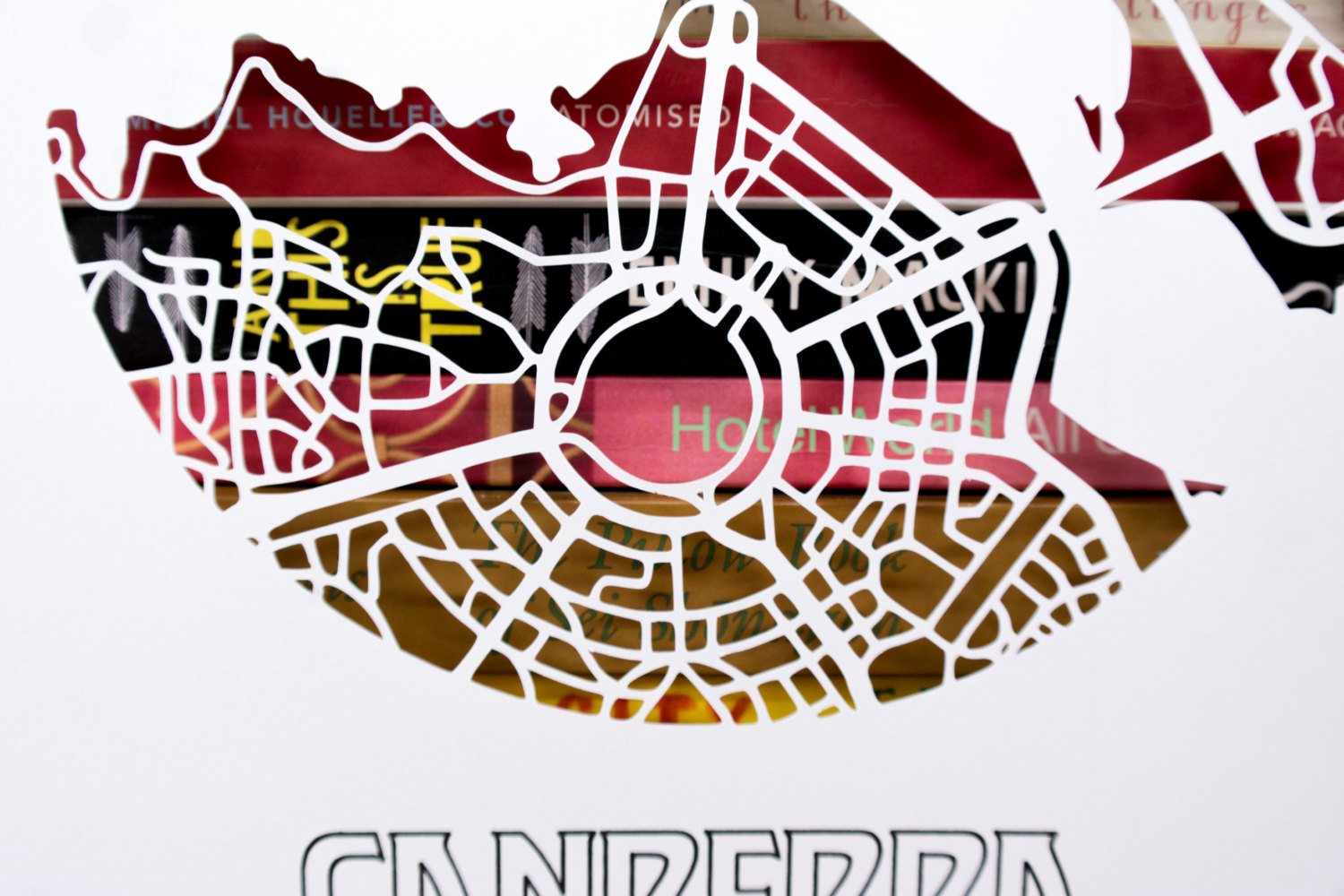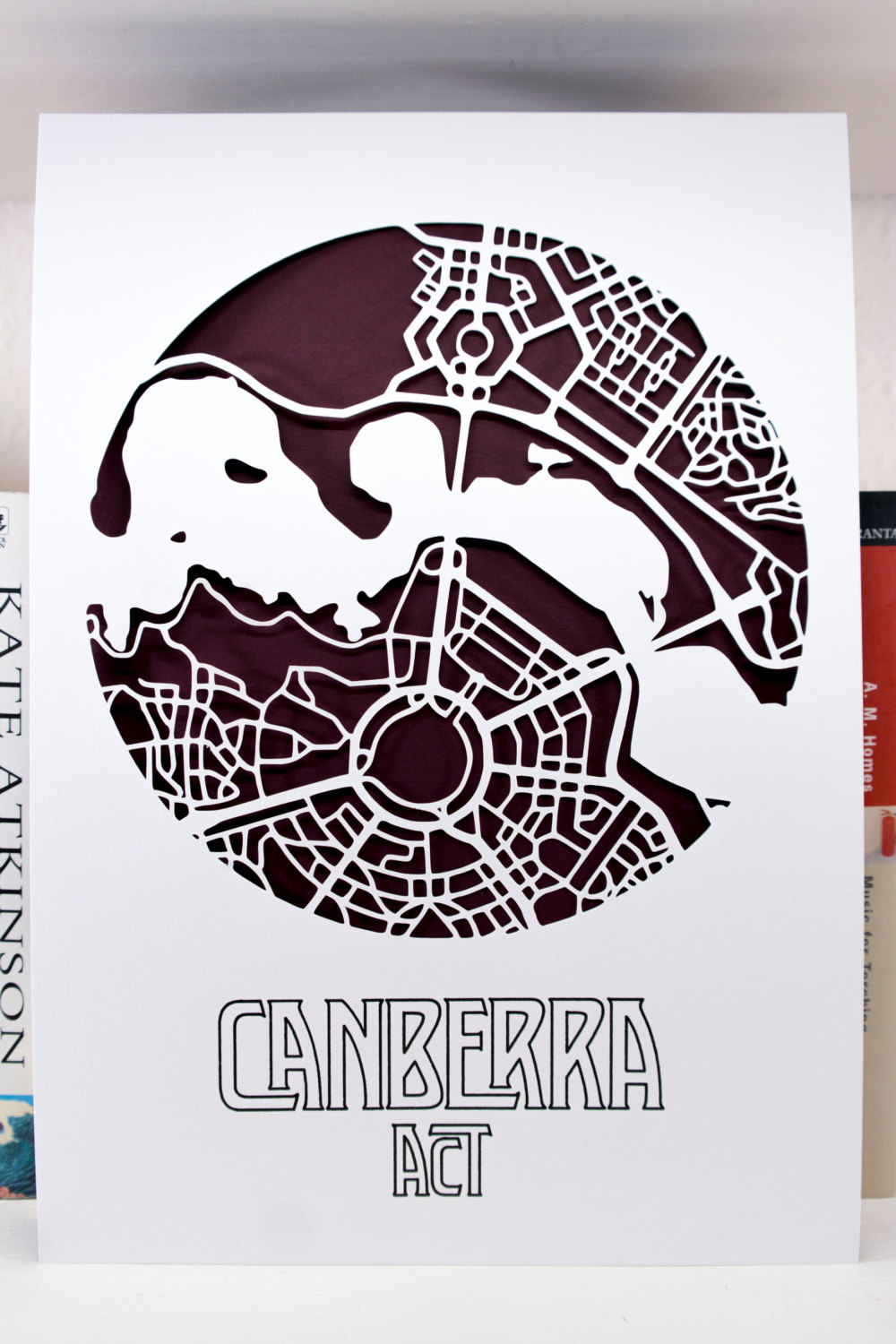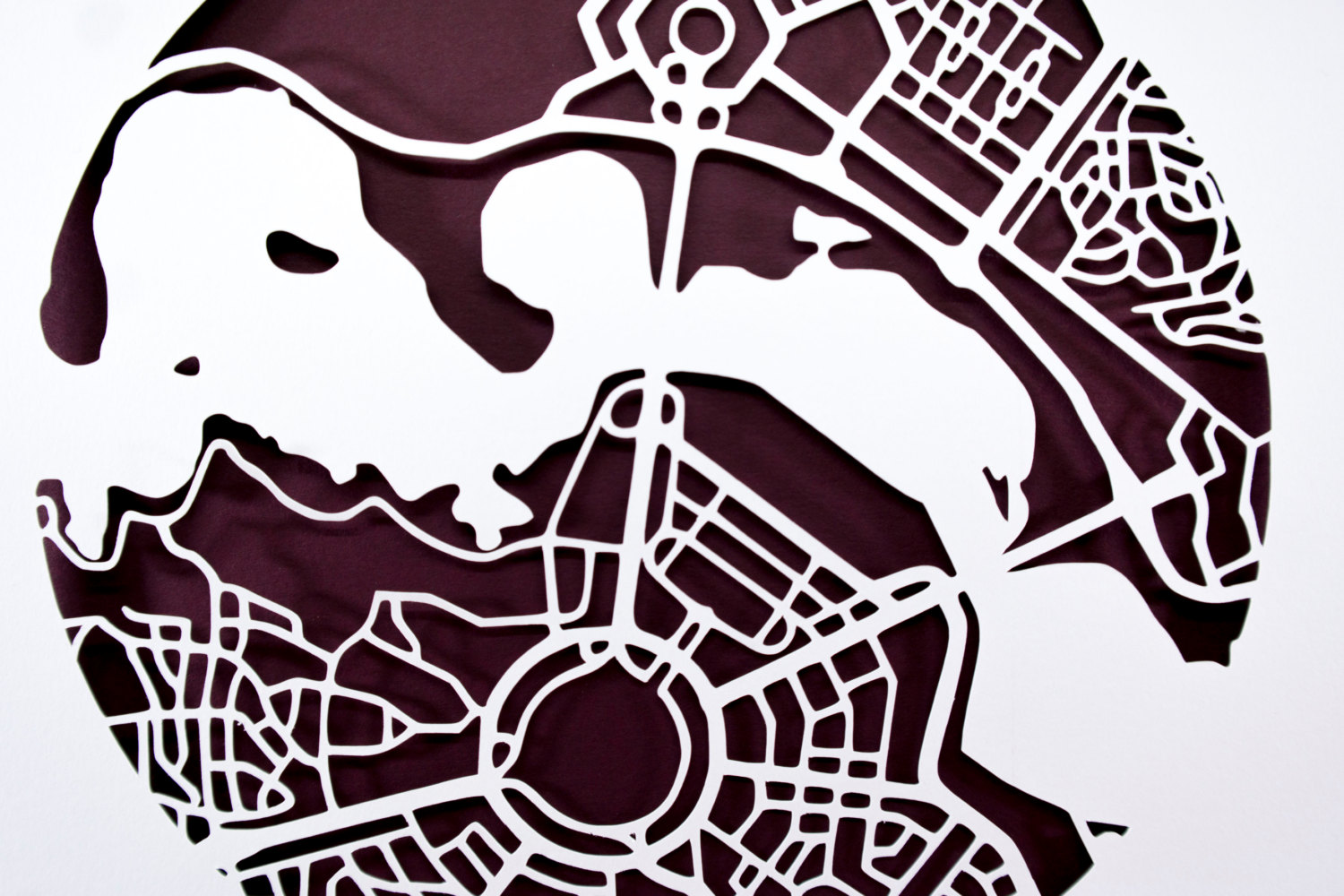 Canberra, Australia Paper Cut Map Art (A4 size)
Canberra is one of the places I want to visit, but have never been. Like Washington DC, Canberra is a planned city, but with the advantage of having a great deal of space. The flow of people and things across and around the city was very carefully thought out at the time of planning and it's evident in the roads and the placement of the modern and wonderfully boomerang shaped Parliament House. This is a city designed to be seen.

This map is a minor departure from my usual style because almost uniformly I depict water using negative space. However, the adjoining land and intriguing shape of Lake Burley Griffin led me to use positive space instead. Here the water looks like a cloud across the eye (the stretch from the London circuit to Capital Circle) of a giant. I always think of it as an aerial view looking down and up simultaneously. This map is handmade. It is titled in art pigment on water colour paper.

Paper: 160 gsm acid-free archival quality paper.

Ink: acid-free pigment.

Backing: Mountboard provided (unaffixed)

Dimensions: 210mm x 297mm | A4 | 8.26'' x 11.69''

Framing: I recommend either a double acrylic or glass frame (where the glazing is on both sides allowing the art to float and cast shadows) or a shadow box.