Copper Foiled Geometric Bear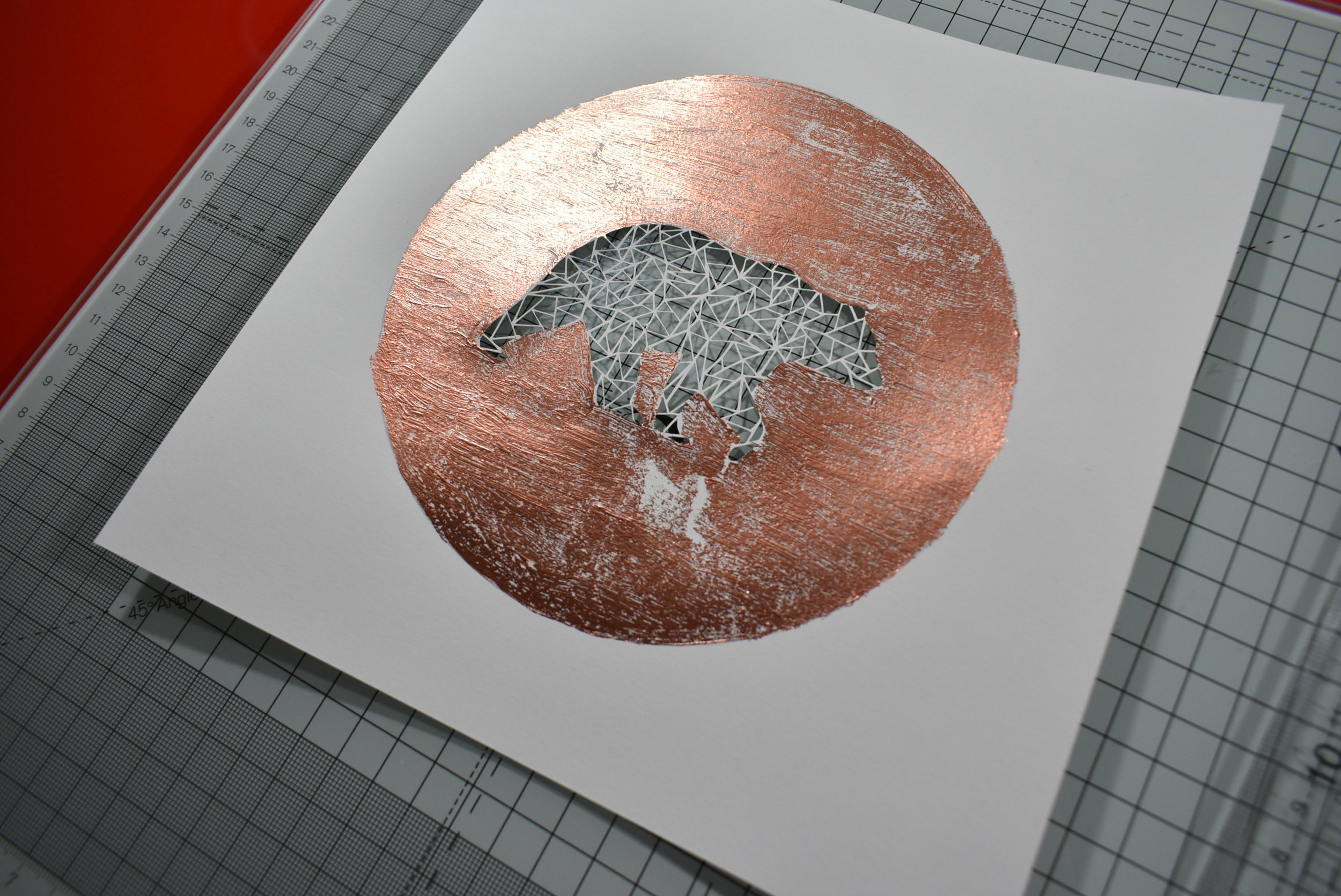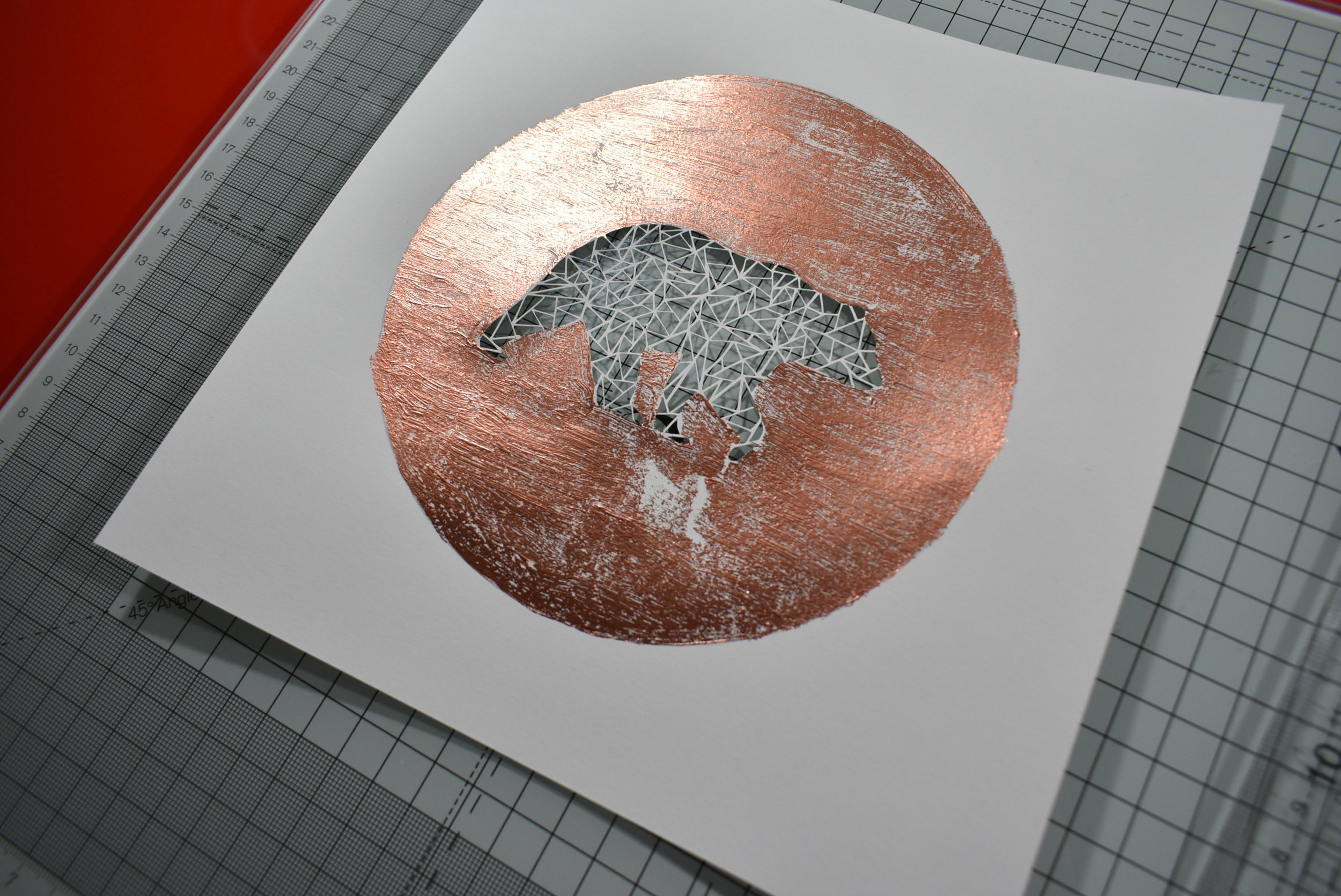 Copper Foiled Geometric Bear
This geometric bear is cut from a single sheet of paper with only a blade. The foil is then hand applied. Please note that each piece is completely different as the foil texture is variable.

Paper: 160 gsm acid-free archival quality paper.

Backing: Mountboard (unaffixed)

Dimensions: 29cm x 29cm

Framing: I recommend a shadow box frame, such as Ikea's RIBBA, which this will fit into or a dual glazed frame (where the back and front are either acrylic or glass) to allow the piece to cast shadows and come alive on the wall.