London Map Art | Handmade Paper Cut Map | Wall Decor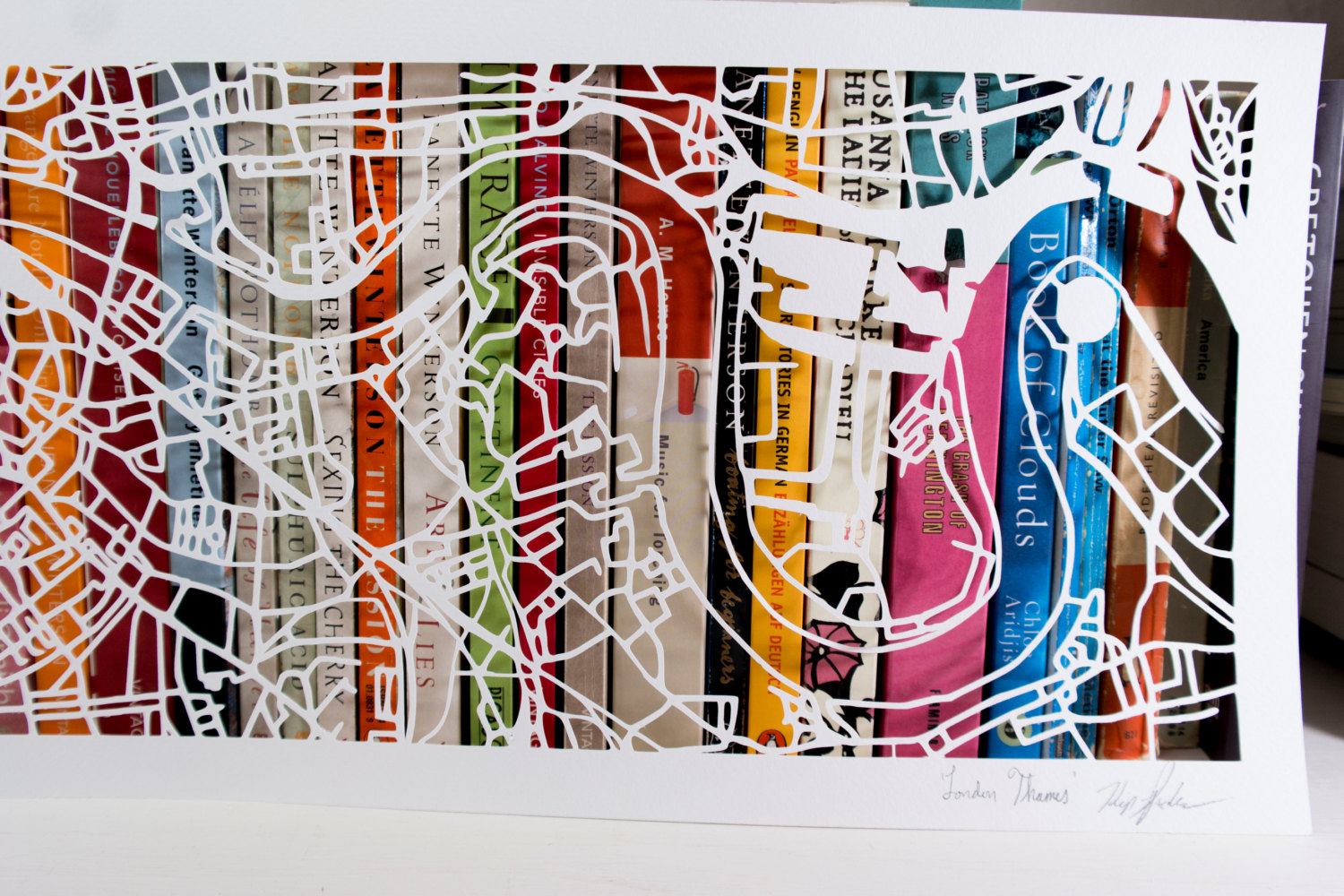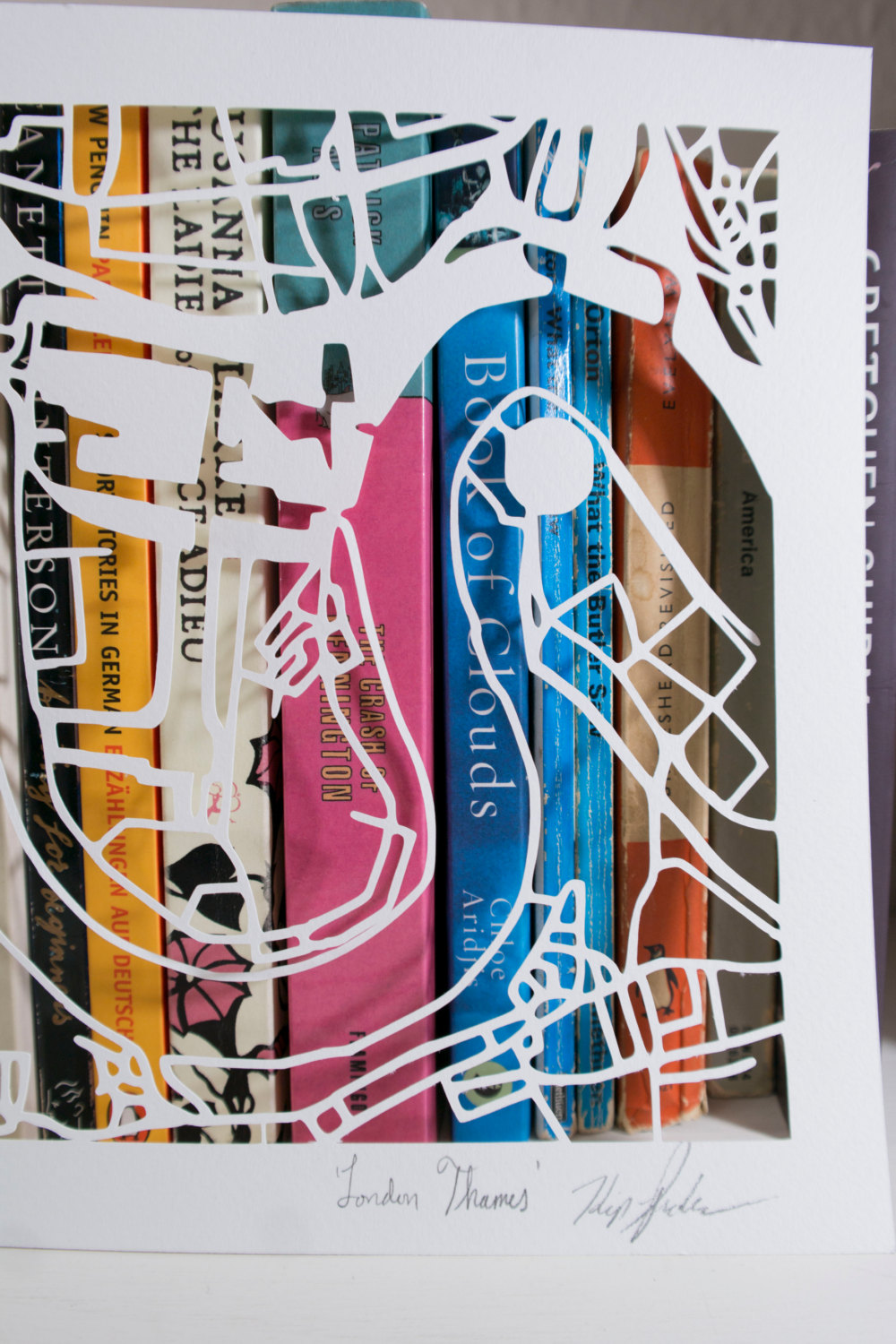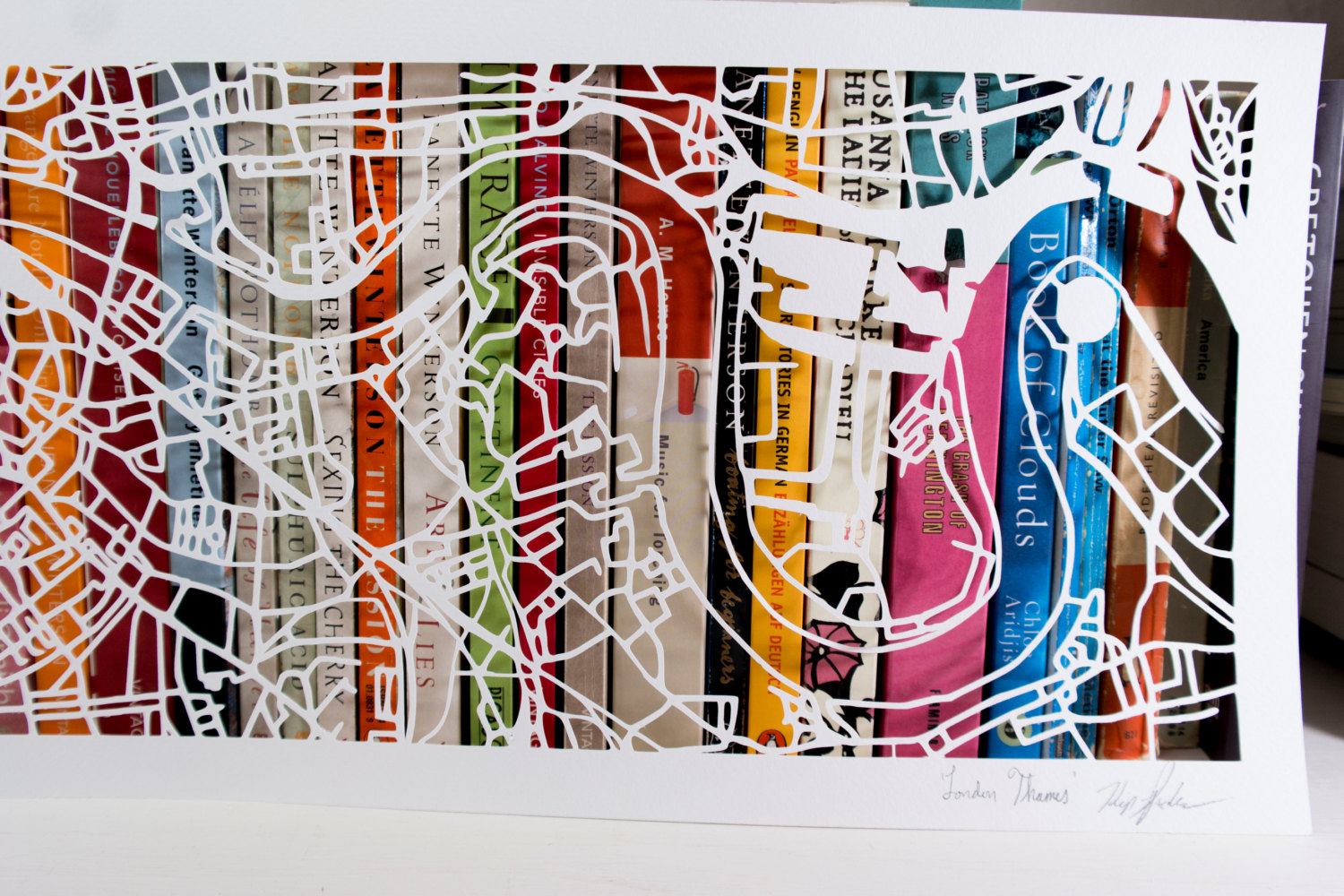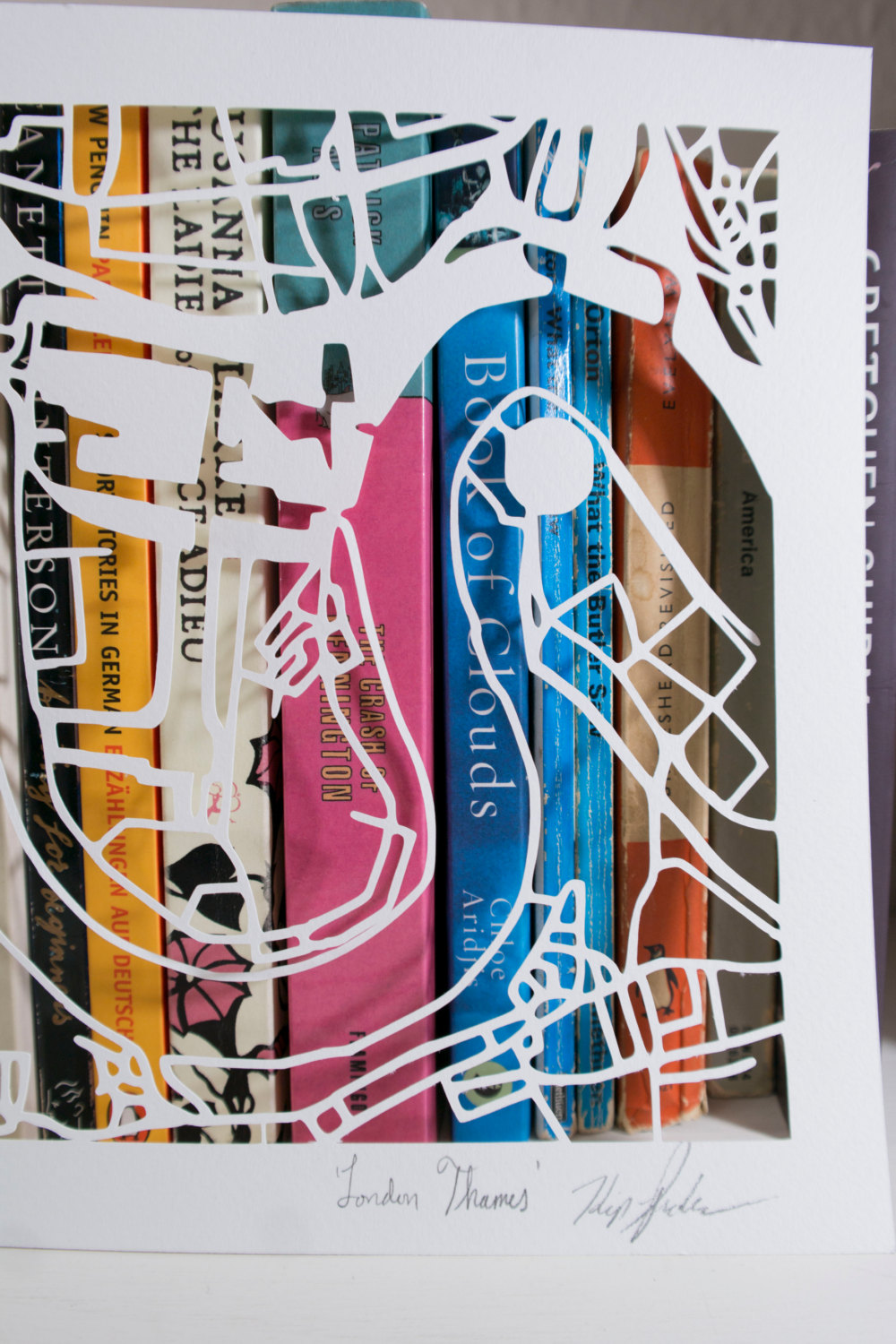 London Map Art | Handmade Paper Cut Map | Wall Decor
This map cut centers on the Thames as it winds its way through London. It's 60cm x 19cm (24'' x 7.75"). The original art piece was an experiment on a left over part of A1 to see if I could trace the path of the Thames and try and make sense of the city I live in. I am forever confounded by the buildings and how I'll catch sight of them where I think they are least likely to be and much of this results from the social divide of North of the River and South of the River when the river actually moves almost directly north past Westminster towards Aldwych and the Strand. The Isle of Dogs makes the river utterly recognizable and is often dropped from focused maps so I cut from Chelsea to the Thames Barrier and caught a whole lot of interesting in between (Regent's park, Buckingham Palace, the Docks and the way that Victoria, Waterloo, and London Bridge stations pin the city together). This map is slightly more fluid and free flowing in its shape than many of my other maps.

Map cuts are a truly unique gift. By virtue of their clean simple lines they mesh with all styles of decor. For weddings, anniversaries (the 1st is paper!), birthdays and all moments of celebration. For him, for her, for us, they remind us of where we've been.

___________________________________________________________
Paper: 160 gsm acid-free archival quality paper.

Backing: This map is unaffixed and will be shipped flat packed.

Dimensions: 60cm x 19cm (24" x 7.75")

Framing: I recommend a shadow box frame, or dual glazed frame (where the back and front are either acrylic or glass) to allow London to cast shadows and come alive on the wall.