Monterey, California paper map cut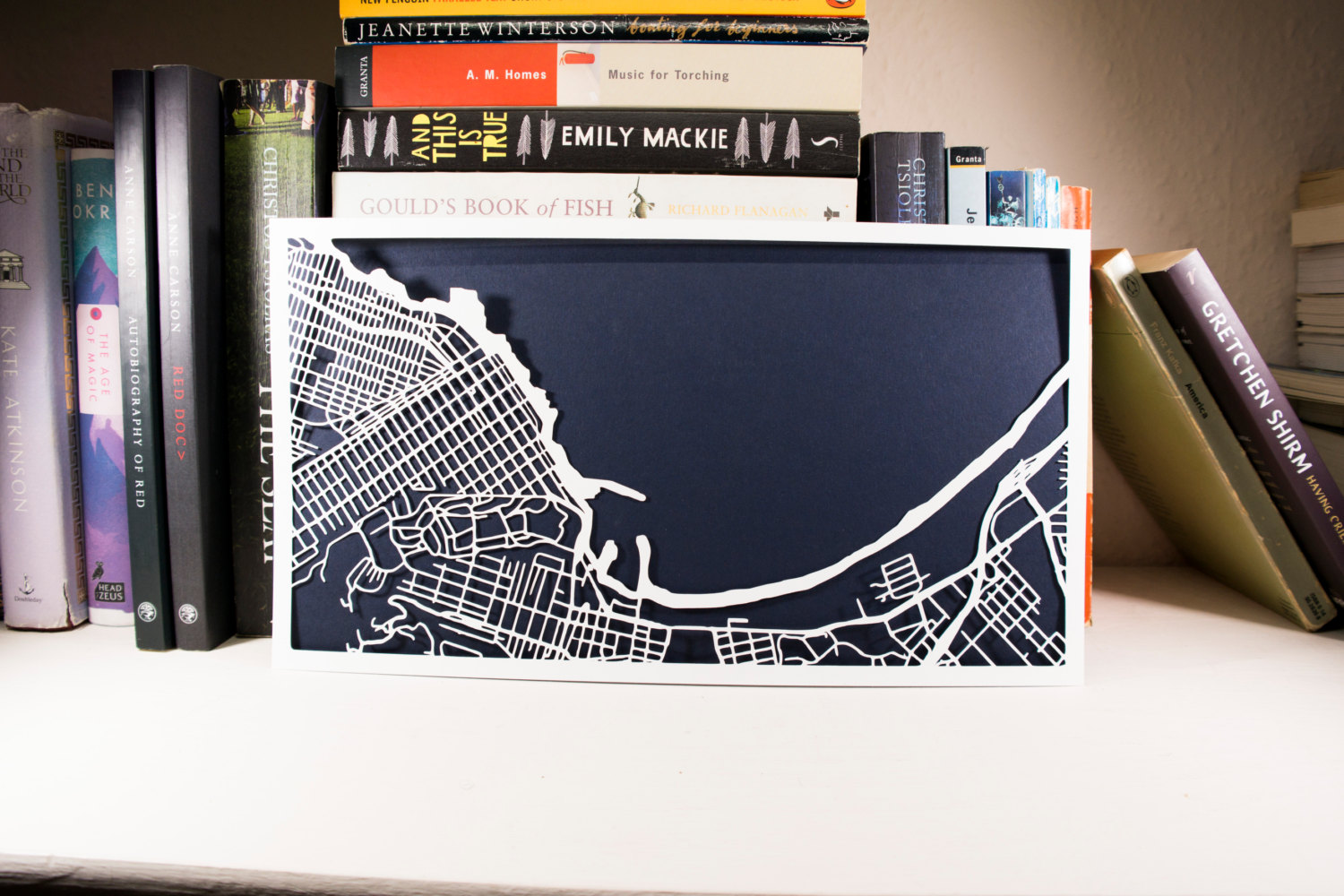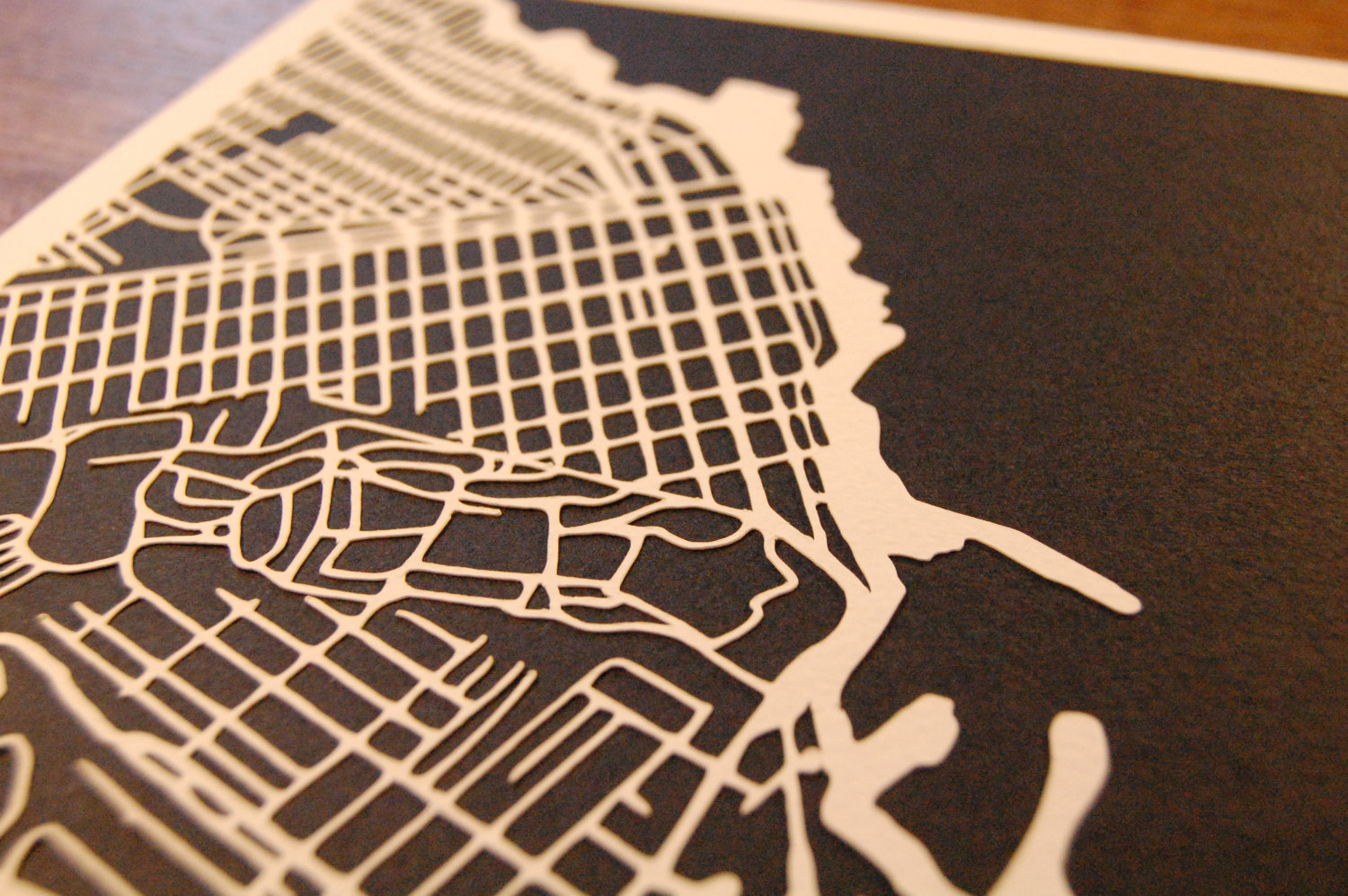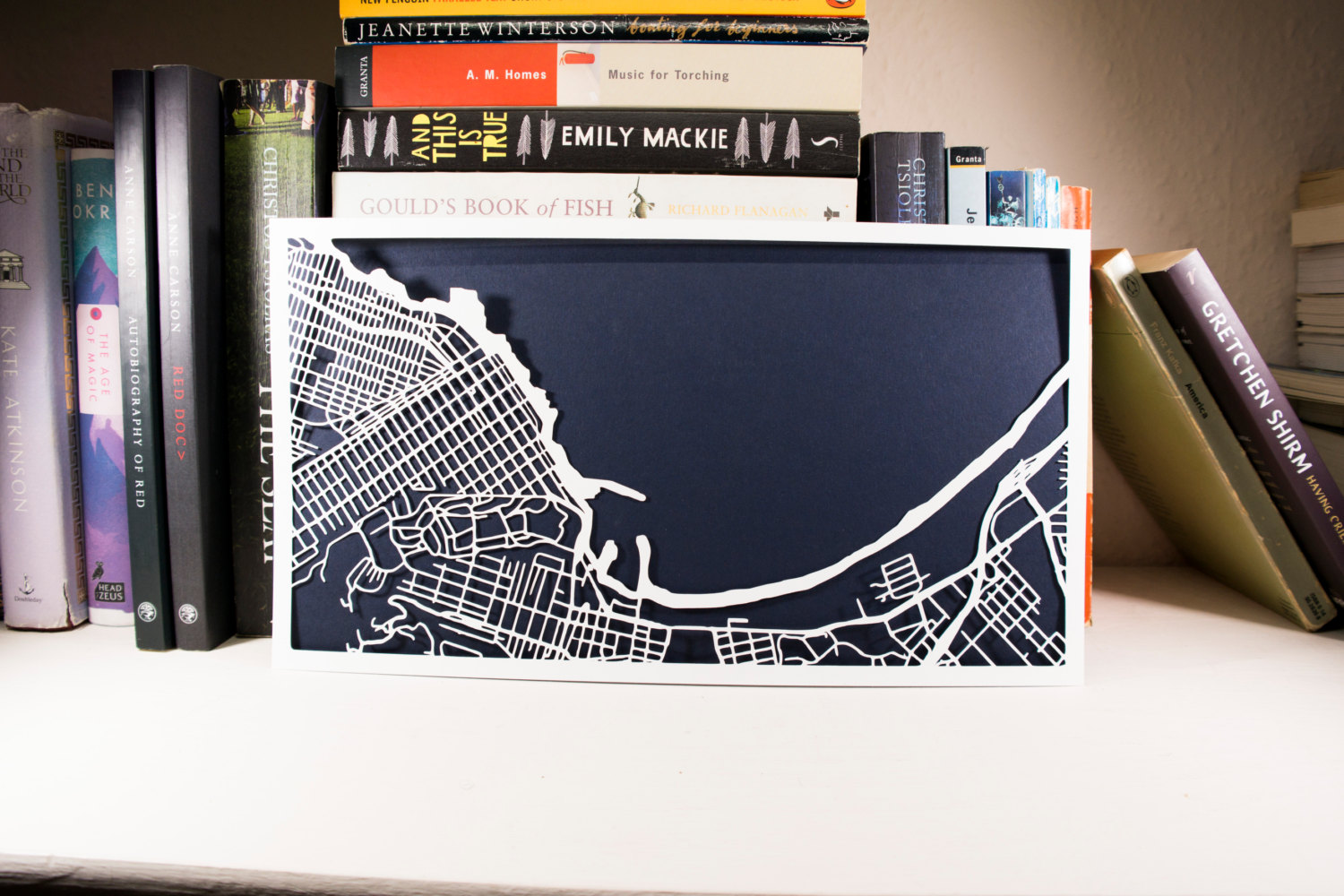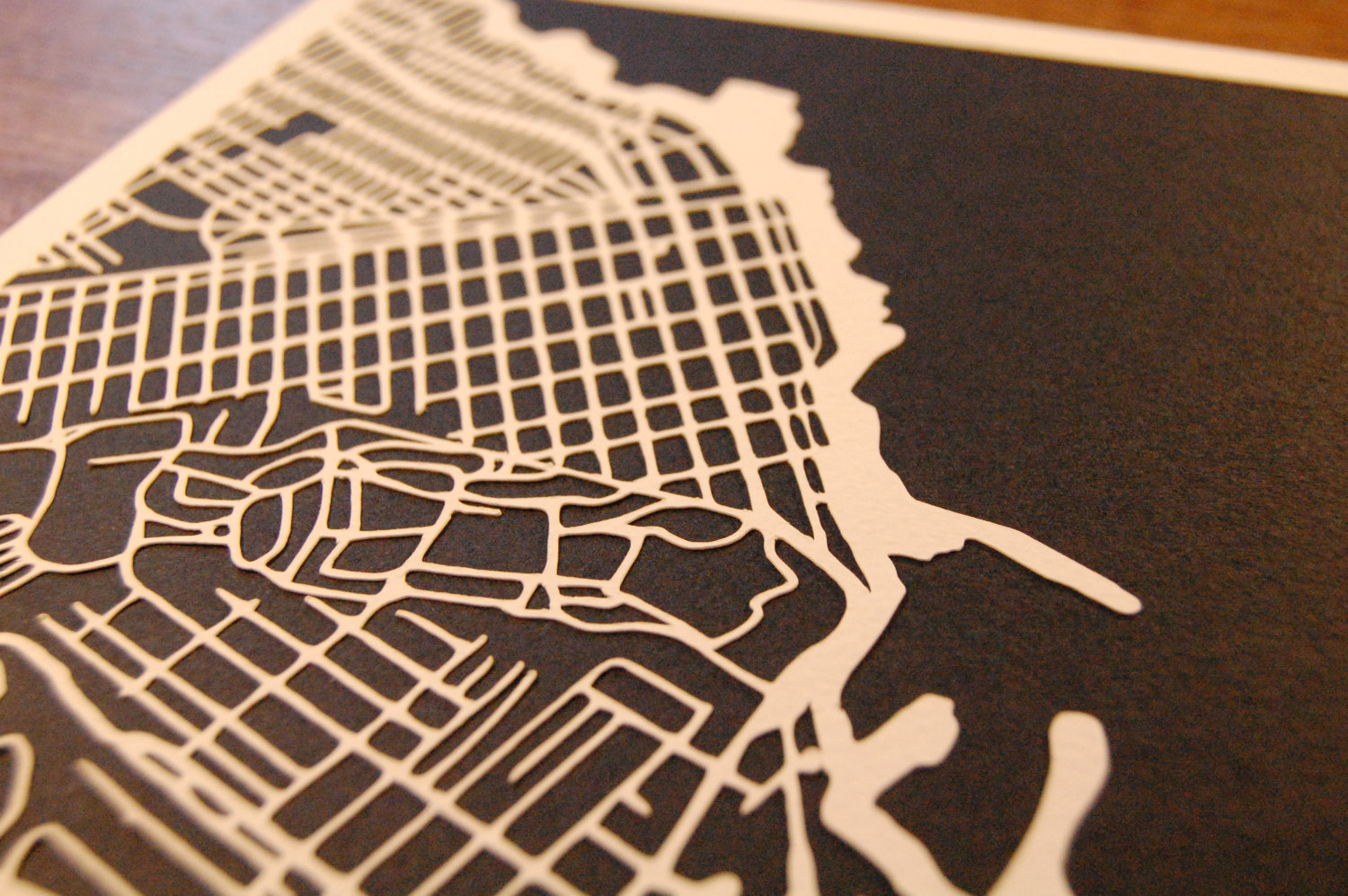 Monterey, California paper map cut
Monterey is one of those cities that really lends itself to this art form. It has many gridded streets set at angles to each other resulting in a visually appealing map. The grids give way to the more natural coast hugging streets that are in line with the contours of the topography. The coast line itself even seems to suggest a wave heading in to land. This map is hand drawn and handmade. It is titled and signed.

Paper: 160 gsm acid-free archival quality paper.

Backing: Mountboard (unaffixed)

Dimensions: 29.7cm x 16.5cm (11.69'' x 6.5'')

Framing: I recommend a shadow box frame, or dual glazed frame (where the back and front are either acrylic or glass) to allow the map to cast shadows and come alive on the wall.