Paper Cut Map of Père Lachaise Cemetery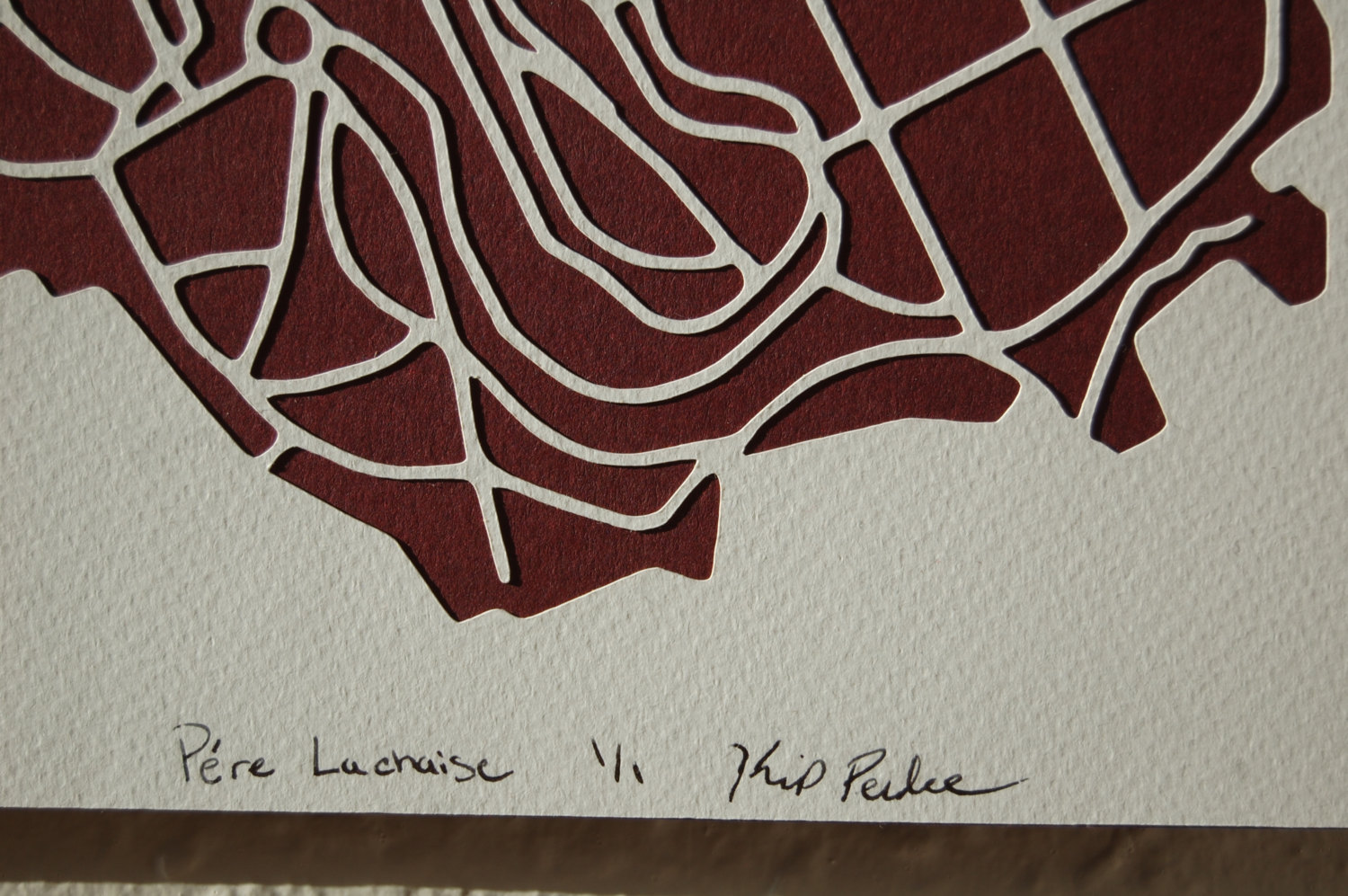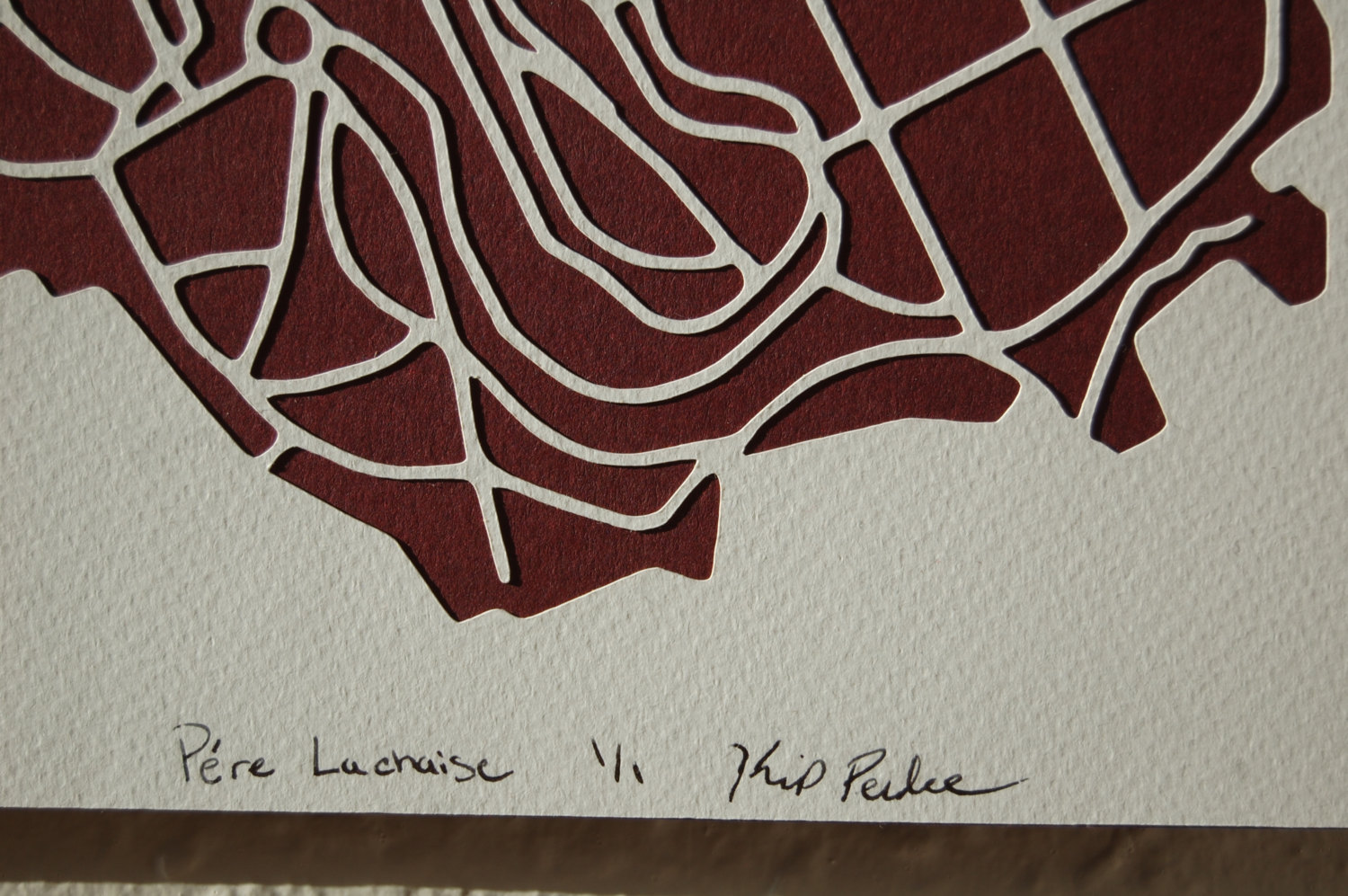 Paper Cut Map of Père Lachaise Cemetery
In Père Lachaise some of the best known figures of the recent past are to be found. Oscar Wilde, Gertrude Stein, Edith Piaf, Pierre Bordieu, Chopin, Colette, Molière, and Jim Morrison are just a few. This cut is individually numbered, named, and signed. It is cut from 160gsm acid free archival paper and backed in plum colored 300gsm acid free cardstock.

Paper: 160 gsm acid-free archival quality paper.

Ink: acid-free pigment.

Backing: Mountboard provided (unaffixed)

Dimensions: 203mm x 203mm | 8" x 8"

Framing: I recommend either a double acrylic or glass frame (where the glazing is on both sides allowing the art to float and cast shadows) or a shadow box.