Space Invaders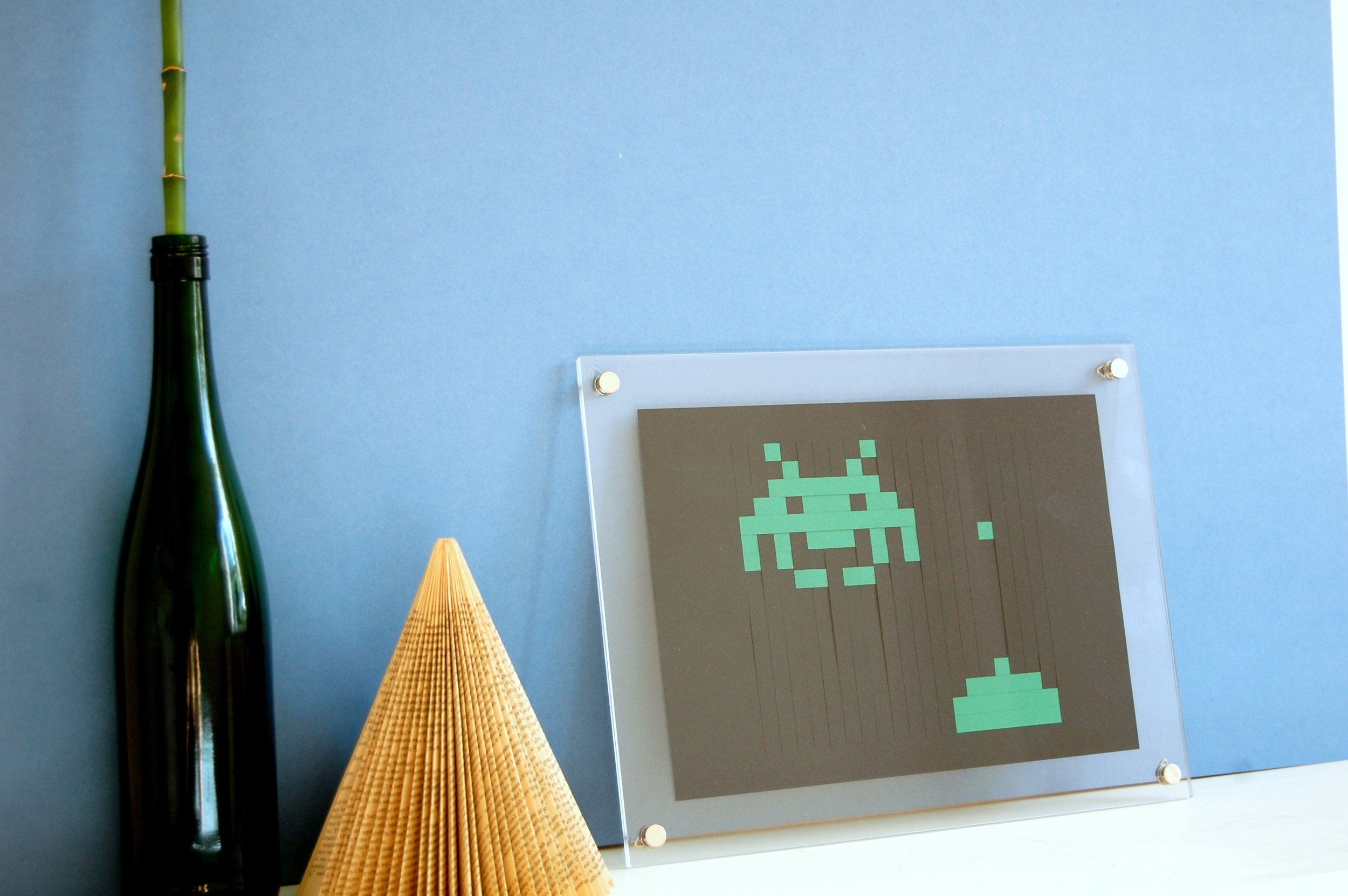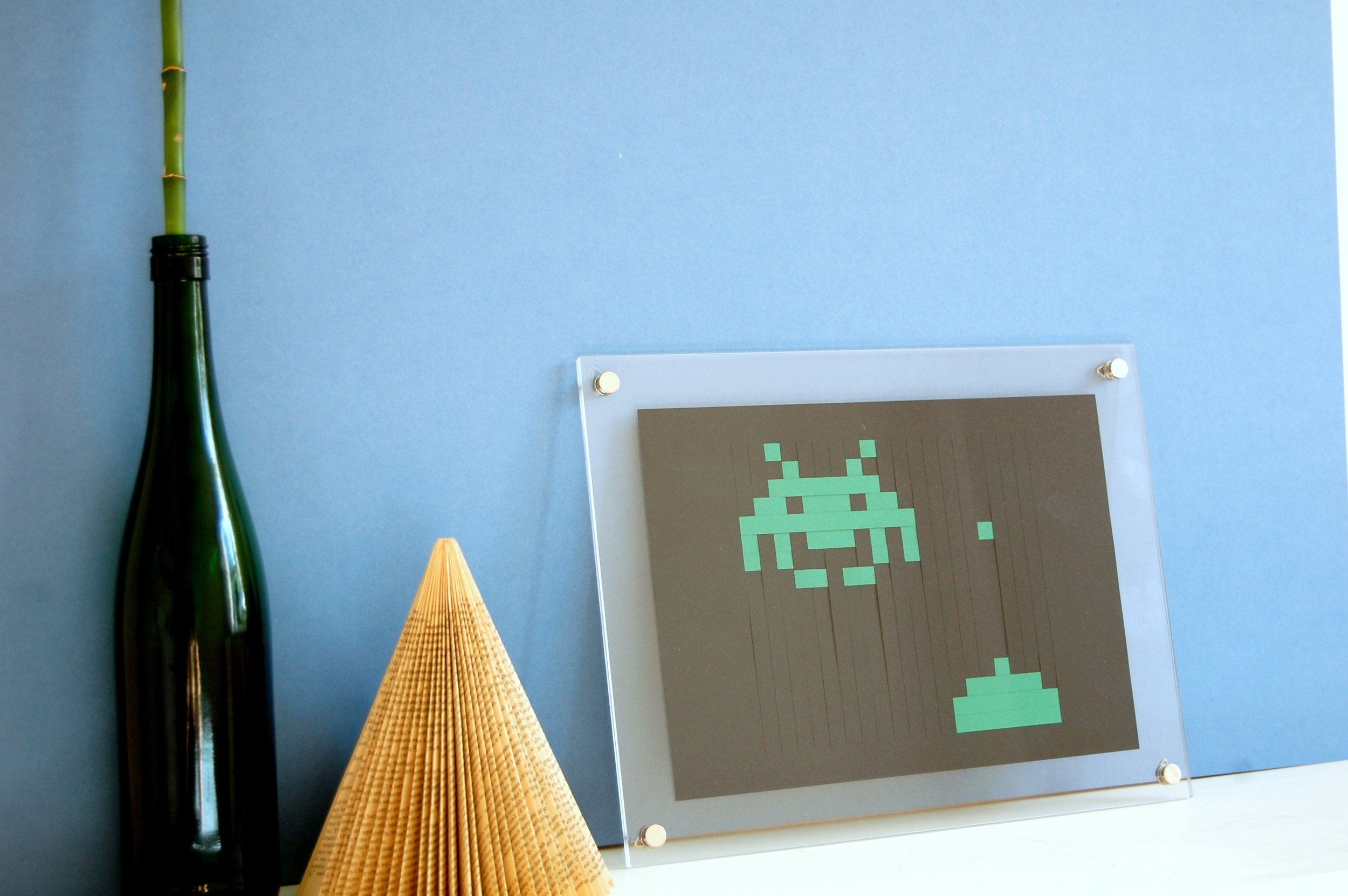 Space Invaders
This piece is a different sort of paper-cut. Rather than using positive and negative space to create an image, thin strips of paper are woven together and adhered using a light glue to create a pixel effect. I created this as a non-traditional Valentine.
Paper: 160 gsm acid-free archival quality paper in black and green.
Dimensions: A4 | 297mm x 210mm | 11.69in x 8.26in
Frame: This piece is provided unframed.